Global Logistics Index Shows Confidence at Four-Year Low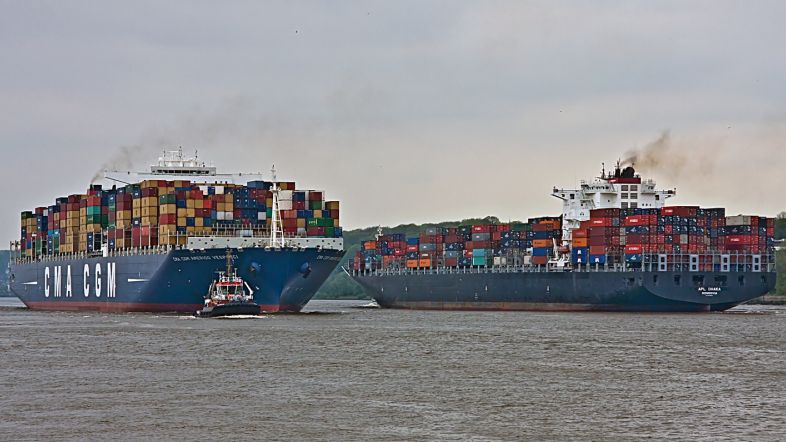 A global index measuring the confidence of logistics companies fell in December to its lowest level since March 2012, hit by lower margins for European freight forwarders such as Denmark's DSV because of overcapacity in shipping.
Consulting group Transport Intelligence's (Ti) Stifel Logistic Confidence Index showed particularly low confidence in the transport business along the Asia-Europe routes where spot freight rates were barely profitable for shipping companies for much of last year.
However, future expectations were slightly improved, with companies expecting overcapacity to lessen, Ti said.
Freight forwarders use companies such as Maersk Line, the world's largest container shipping company, to transport goods on the behalf of clients.
Like the shipping companies themselves, freight forwarders have had their margins squeezed by low freight rates.
Ti noted Maersk Line's commitment to lay-up an 18,000 twenty-foot equivalent (TEU) vessel last month as part of moves to decrease capacity, as well as a wave of consolidation among shipping companies.
"It is clear ... steps are now being taken to tackle the overcapacity crisis endemic in the shipping industry," Ti said.
The world's third-largest shipping line, French CMA CGM, agreed a deal with Temasek Holdings to acquire struggling Neptune Orient Lines and Chinese authorities gave the green light for a merger between state-owned giants China Shipping and COSCO.
Container vessel capacity reached a record high last year as 212 new vessels, with total capacity of 1.7 million TEU, joined the global fleet.
The logistics confidence index for sea freight declined by 1.8 points to 44.3 in December, down 14.7 points year on year.