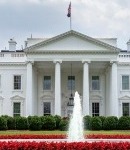 The White House Office of Information and Regulatory Affairs is soliciting public input on ways to reduce regulatory costs and restrictions on the American maritime industry. In particular, it is asking for recommendations regarding merchant ships and opportunities for "increased...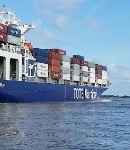 The Saltchuk logistics group has named Tim Nolan as the new CEO and president of TOTE Inc., the parent company of TOTE Maritime Puerto Rico, TOTE Maritime Alaska, TOTE Services and TOTE Shipholdings. ...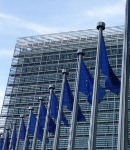 The European Union is attempting to shield EU companies from the Trump administration's renewed sanctions on Iran. The so-called secondary sanctions will heavily penalize foreign firms that do business with Iran, effectively forcing global companies like Maersk, Torm, Siemens...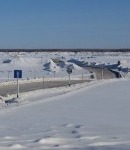 A little over four years after Crimea became separated from Ukraine and joined with Russia, a new $3.7 billion, 19-kilometer bridge from the mainland across the Kerch Strait has made the linkage of Russia's newest territorial acquisition concrete. This week,...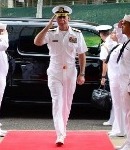 Adm. John C. Aquilino has relieved Adm. Scott Swift as commander of U.S. Pacific Fleet, taking over the Navy's biggest division as it seeks to reform in the wake of last year's warship collisions. "In the action of a single...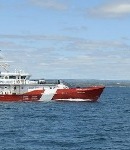 ABS has been contracted by the Canadian Coast Guard to provide classification and certification services for all 114 of its vessels and future vessel acquisitions. "Last year, ABS was selected as the exclusive classification organization for all non-combatant vessels in service...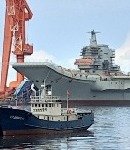 [By Sam Roggeveen] For weeks now, the online community that follows Chinese military affairs has speculated about photos indicating China's first homebuilt aircraft carrier, known for the moment as the Type-001A, would sail for the first time. The carrier looked finished,...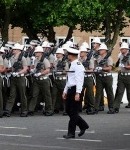 Sailors from the Royal Navy and the Royal Marines have been training at the UK Maritime Warfare School for their duties at the much-anticipated wedding of HRH Prince Henry of Wales and Ms. Meghan Markle this Saturday. Royal Navy sailors...