"BV Desktop Verification" Now Online on [bluester]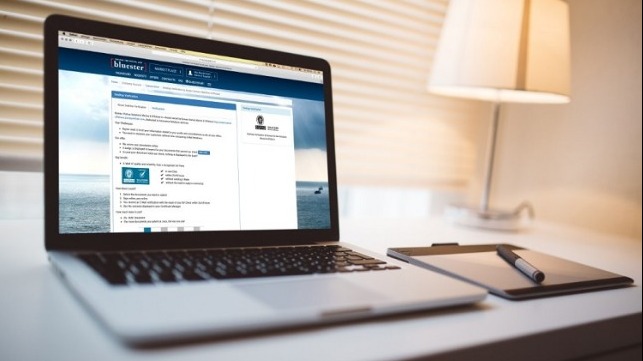 [bluester] and Bureau Veritas are further integrating their digital platforms with Bureau Veritas now providing independent vendor qualification services to the users of [bluester]. The cooperation agreement background for this service offering was signed at SMM in Hamburg this year by Matthieu de Tugny, COO, Marine & Offshore, Bureau Veritas, and Christoph Kiese, CEO of [bluester].
Bureau Veritas Solutions Marine & Offshore 'third party' verification services will be provided by the Assurance Solutions' team, one of the four service lines delivered by Bureau Veritas Solutions Marine & Offshore, exclusively to the users of the [bluester] platform.
Buyers - ship-owners and ship-managers, use [bluester] to source service providers in ports. With the new verification service ship-owners and ship-managers are now able to access information concerning the service provider's authorizations verified by Bureau Veritas | Solutions.
"The [bluester] MarketPlace covers the full range of maritime procurement requirements in respect to technical and professional services," says [bluester] CEO Christoph Kiese, "and enables buyers and suppliers to settle through a common interface using a set of streamlined processes. Ship managers and service providers automatically, impartially and transparently match against their own predefined criteria for direct contract conclusion on the platform. 'The addition of online desktop verification by Bureau Veritas adds considerably to our market place, increasing confidence and reducing the time and cost of transactions."
Desktop verification service provides buyers with reassurance of the reliability of the service supplier's authorization information displayed on [bluester] with every enquiry. Following the verification service suppliers will be able to display a digital label demonstrating that their information has been verified by Bureau Veritas Assurance Solutions.
Suppliers apply online for a verification check of the authorization documentation which has been uploaded on [bluester]. Between 24 and 48 hours from a request being made, Bureau Veritas Solutions Marine & Offshore will have provided a professional expert check of the supplier's documentation to confirm the supplier's self-declarations. The supplier will then be provided with a digital 'label' demonstrating that verification has been successfully concluded. Examples of documentation required to enable desktop verification include: QHSE management certification; classification society approvals; flag state recognition and manufacturer recognition.
"Desktop verification was the logical next step in our co-operation," says Matthieu de-Tugny, COO Marine & Offshore at Bureau Veritas. "Suppliers now only need go through the verification process once so this represents a considerable efficiency supported by our ability to check the accuracy and reliability of suppliers' data."
[bluester] CEO Christoph Kiese: "Through the cooperation with Bureau Veritas market participants can now rely on the commercial and legal information shared by buyers and suppliers. This significantly adds value to the allocation process of the entire industry and combined with the highly secure user ranking we feel we have a very powerful online platform that is beneficial for all ship managers and service providers."
The products and services herein described in this press release are not endorsed by The Maritime Executive.