U.K. Boosts Submarine Spending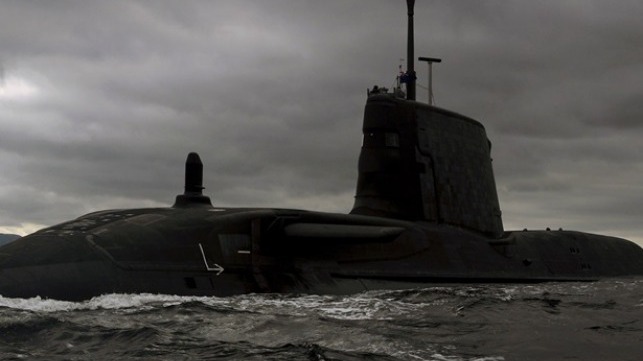 U.K. Defence Secretary Gavin Williamson has announced an investment of £2.5 billion ($3.4 billion) to boost Britain's submarine building projects.
Speaking at BAE Systems' shipyard in Barrow-in-Furness Cumbria, the home of British submarine construction, he announced that £960 million ($1.3 billion) worth of contracts have been signed to ramp up the next phase of construction for the U.K.'s four nuclear-armed Dreadnought submarines.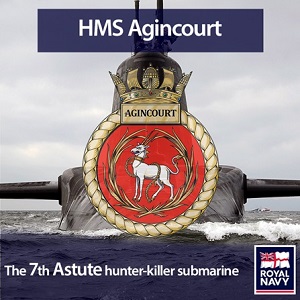 He also announced that the Ministry of Defence has signed a £1.5 billion ($2.0 billion) contract to build a seventh Astute hunter-killer submarine for the Royal Navy which will be named Agincourt. She will be the sixth vessel in the Royal Navy to be named after the Battle of Agincourt of 1415.
Williamson said: "This multi-billion-pound investment in our nuclear submarines shows our unwavering commitment to keeping the U.K. safe and secure from intensifying threats. Agincourt will complete the Royal Navy's seven-strong fleet of hunter-killer attack submarines, the most powerful to ever enter British service, whilst our nuclear deterrent is the ultimate defense against the most extreme dangers we could possibly face."
He made the announcements during a ceremony for the opening of a new £100 million ($136 million) submarine construction building in BAE Systems' Cumbria factory. With an area of 26,700 square meters, it is equivalent in size to 21 Olympic-sized swimming pools and, with a height of 45 meters, is as tall as 10 double-decker buses. It will be used to outfit and test each section of the new Dreadnought submarines.
The Dreadnought submarine program will now move into its second phase. This will continue the design and build of the first Dreadnought submarine and commence the build of the second, including furthering the design and manufacture of the nuclear propulsion power plant. This phase has commenced with contracts signed for £900 million ($1.2 billion) and £60 million ($81 million) with BAE Systems and Rolls-Royce respectively.
The Submarine Delivery Agency, which was established last month, will project manage the construction of future Royal Navy submarines and support those in-service, working with Navy Command and the newly established Defence Nuclear Organisation. Dreadnought will be powered by next generation Naval Pressurised Water Reactor technology which will be simpler, require 30 percent less maintenance and have reduced in-service costs.