Port of Kiel Invests in Shore Power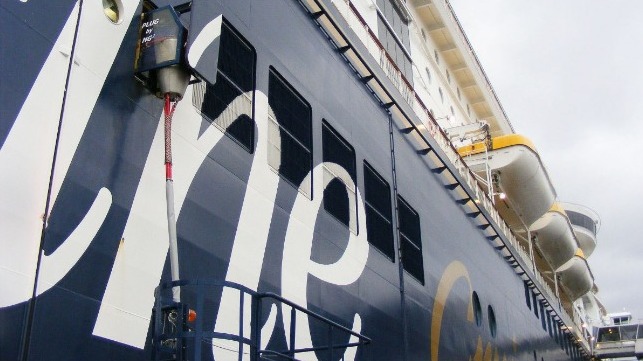 The port of Kiel, Germany broke ground Thursday on a new $1.5 million electrical system to supply shore power for moored vessels. Beginning next spring, cruise ships will be able to run their switchboards using grid power when docked at the Norwegenkai Terminal, which will reduce emissions of NOx and PM in the port area.
"We are taking action to make a substantial contribution to air purification," said the economics minister for the state of Schleswig-Holstein, Dr. Bernd Buchholz. "The use of onshore power supply sustainably reduces ship emissions during time spent in port."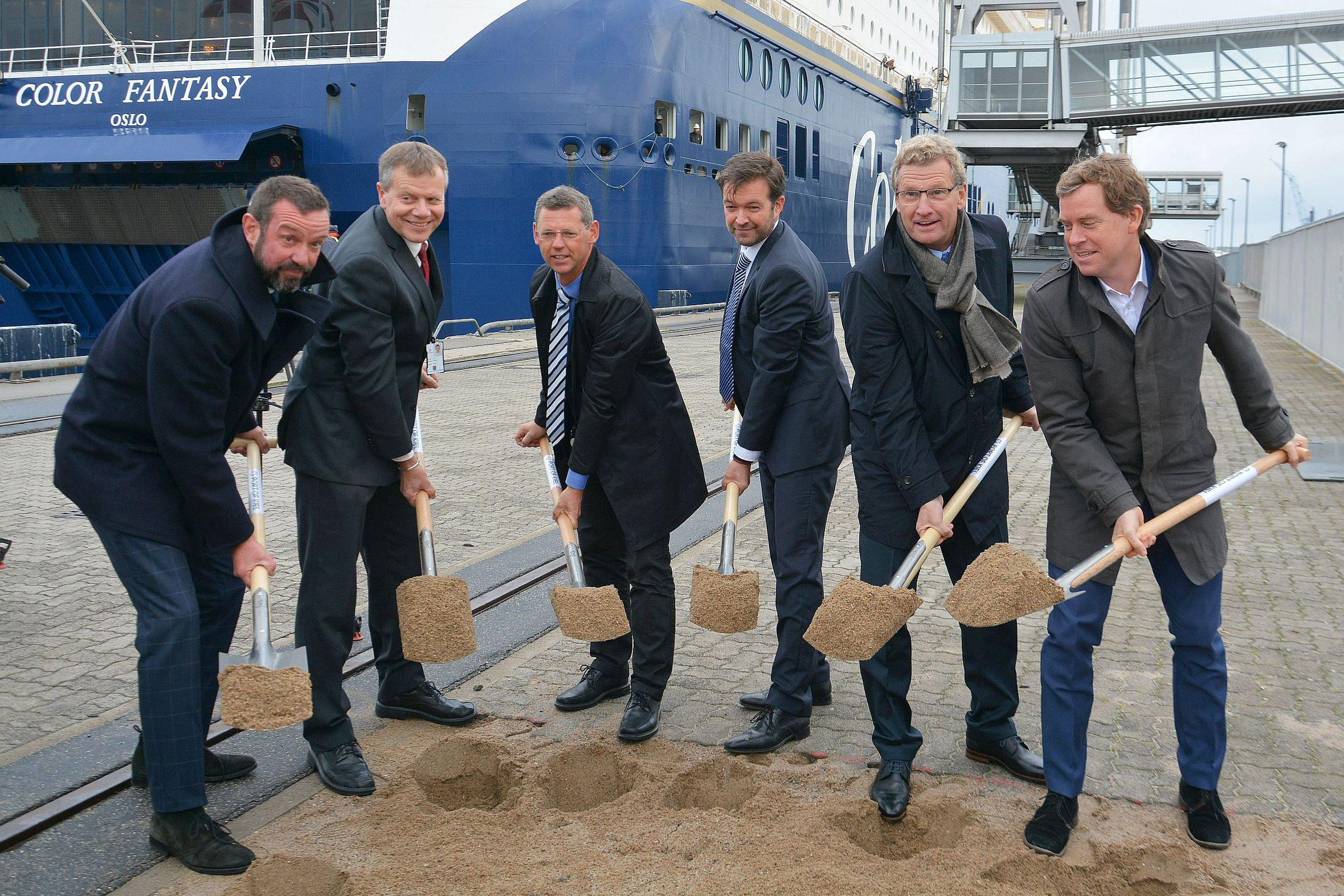 L to R: Dr. Dirk Claus, Managing Director, Seehafen Kiel; Jan-Helge Pile, SVP Color Line Marine; Lars Nürnberger, head of Siemens' Kiel branch; Dirk Hundertmark, managing director, Color Line GmbH; Dr. Bernd Buchholz, Minister of Economics for Schleswig-Holstein; Dr. Ulf Kämpfer, Lord Mayor of Kiel
The port intends to replicate the Norwegenkai power connection system at its Schwedenkai Terminal and the Cruise Shipping Terminal Ostseekai by 2020. "It is our intention to provide half of all ship calls in Kiel with onshore power in future. Doing so means that we are setting a new European standard," said port director Dirk Claus in a statement.
The Color Line vessels Color Fantasy and Color Magic, which make regular round trips between Kiel and Oslo, will make use of the new system. According to Color Line, its vessels already use shore power in Oslo and all their other Norwegian ports of call.
The primary component of the project is the NG3 PLUG shore power connection system, which is compatible with equipment aboard five Color Line vessels (image at top). PLUG's digital control systems are designed to coordinate the switching process for transitioning from the ship's auxiliary generators to shore power.