China expressed anger on Monday after a group of Filipino protesters landed on a disputed Philippine-held island in the disputed South China Sea.
About 50 protesters with the group Kalayaan ATIN ITO, most of them students, reached Thitu island in the Spratly archipelago on Saturday in a stand against what they say is Beijing's creeping invasion of the Philippine exclusive economic zone, said Eugenio Bito-onon, the island's mayor.
"We encourage the highest leadership of the country to inform the people correctly without sugar coating the truth about Chinese invasion of our Exclusive Economic Zone," the group said in a Facebook post.
Thitu is only 13 nm from Chinese-occupied Subi Reef, the site of the controversial transit by the U.S. destroyer Lassen in late October.
China claims almost all the South China Sea, believed to have huge deposits of oil and gas, through which about $5 trillion in ship-borne trade passes every year. Brunei, Malaysia, the Philippines, Taiwan and Vietnam also have claims.
China was "strongly dissatisfied" by what the Filipinos had done, Chinese Foreign Ministry spokesman Lu Kang said, reiterating that China has indisputable sovereignty over the Spratly islands.
"We once again urge the Philippines to withdraw all its personnel and facilities from the islands that it is illegally occupying, refrain from actions that are detrimental to regional peace and stability and not conducive to Sino-Philippines relations," Lu said.
Describing their expedition as "a patriotic voyage", the protesters, led by an ex-marine captain, plan to camp on the island, which the Philippines calls Pagasa, for three days in a symbolic act of defiance.
Student encampment on Thitu (courtesy Kalawaan ATIN ITO)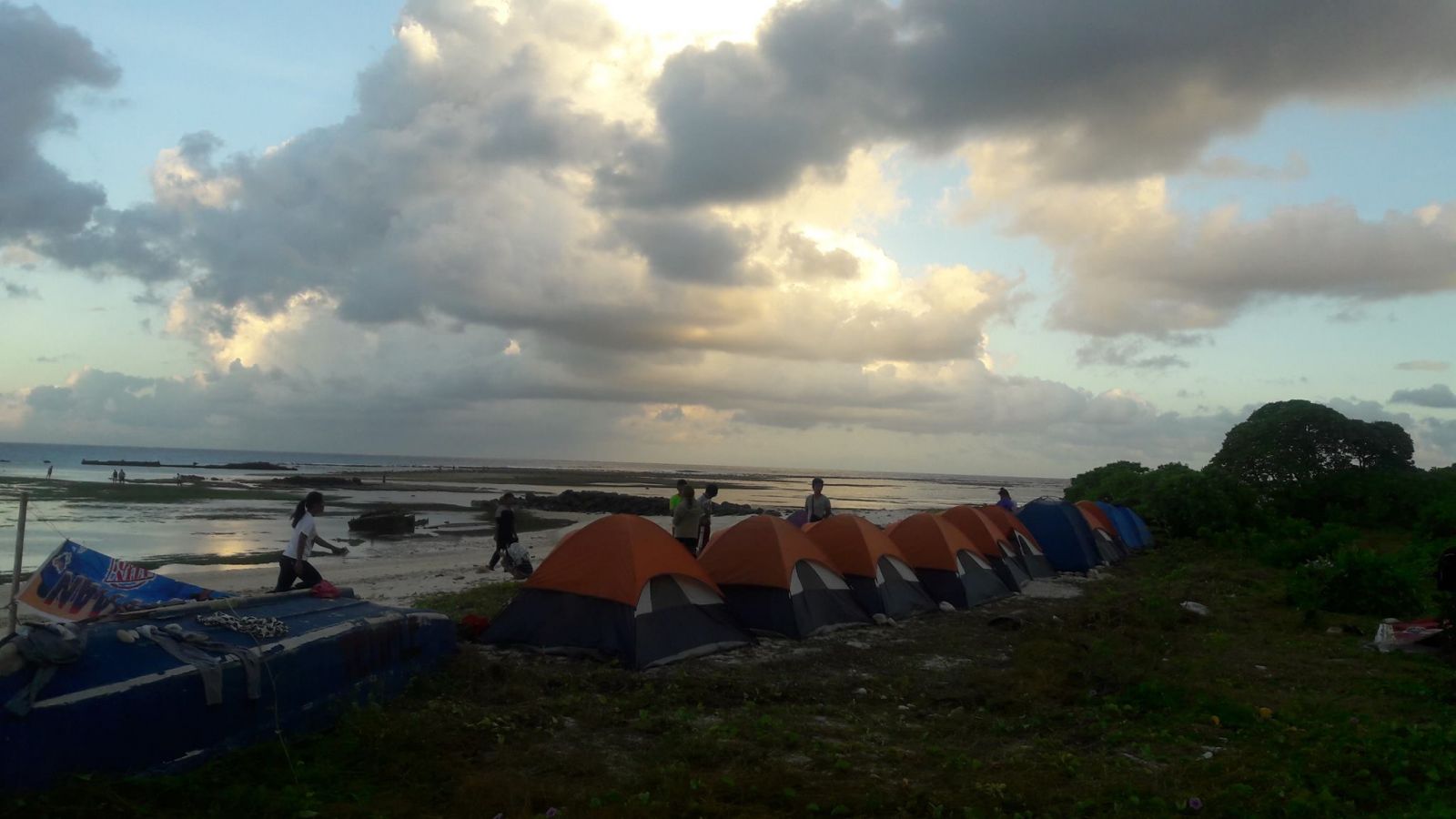 Government and military officials had tried to prevent the group from sailing to the disputed waters, citing security and safety reasons after a storm in the South China Sea earlier this month.
Nonetheless, in an interview over state-run dzRB radio, Communications Secretary Herminio Coloma Jr. said that the government hopes and prays for their safe journey. "We will monitor their actions and give appropriate help if necessary," he said, despite Kalayaan's resistance to authorities' demands to not proceed with the voyage.
The Philippines was concerned about China's reaction to the trip as Manila has been trying to calm tensions heightened by Beijing's rapid expansion in the South China Sea - building seven artificial islands in the disputed waters.
The Philippines has challenged Beijing before the arbitration court in The Hague, a case Beijing has not recognized.
(Reporting by Sui-Lee Wee; Writing by Ben Blanchard; Editing by Nick Macfie)