BISSO MARINE, a premier provider of energy and maritime support services, has acquired a 12-man portable Saturation Diving System.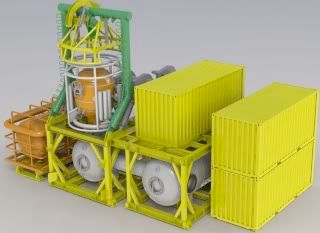 The new SAT System has a working depth of 1,000 feet (300 meters). It features a dual-lock, six-man deck decompression chamber, a 12-man launchable flyaway hyperbaric rescue chamber, a dual-lock, six-man come-out chamber and a three-man diving bell.

"This SAT System expands our working depth and fully maximizes our bottom time, allowing us to provide maximized safety and an even greater level of diving services to our clients worldwide," said President and Chief Executive Officer W.A. "Beau" Bisso IV.

The portable diving system has a bell launch and recovery system, a saturation dive control van and two machinery vans. It has a 12-ton main bell winch and a six-ton guide wire winch. The bell umbilical is 1,150 feet long and the bell handling system is a hydraulically actuated A- frame.

The SAT System is fully classed by ABS and IMCA DO24.

Since 1890, BISSO MARINE has provided quality services to the marine and energy industries, offering marine construction, pipe laying, salvage, heavy lift and diving services. With offices and strategic alliances located across the Gulf Coast, South America, Europe and Asia, the BISSO MARINE fleet is uniquely positioned to provide a full range of maritime services and emergency response across the globe. For more information, please visit www.bissomarine.com.