Australia Gets New Under-Ice AUV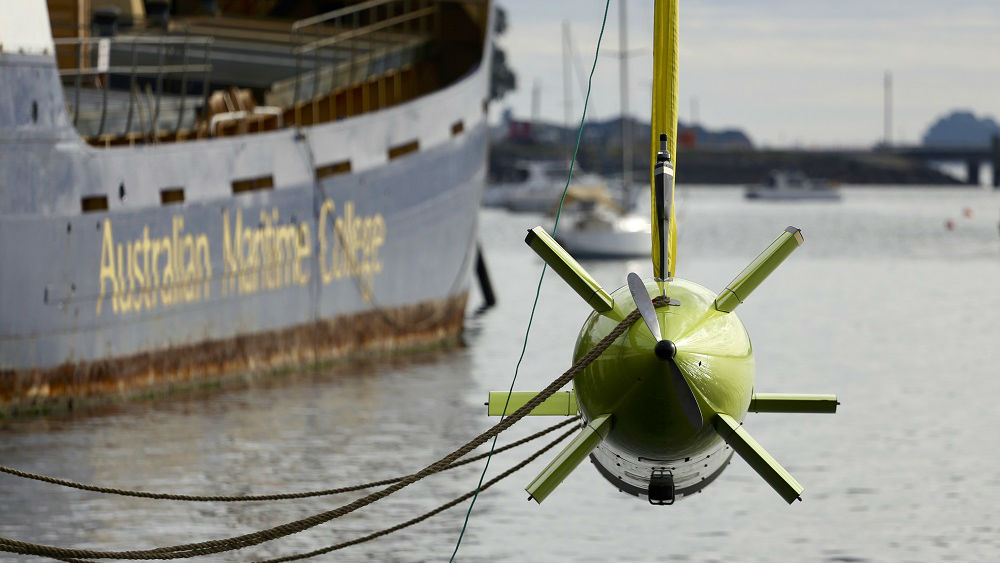 The University of Tasmania's Australia Maritime College (AMC) has named its new autonomous underwater vehicle (AUV), capable of diving up to 5,000 metres, operating underneath the ice and gathering data on Antarctic research missions.
During an official ceremony, the A$5 million ($4 million) polar vehicle was granted the name nupiri muka, which means "Eye of the Sea" in palawa kani, the language of Tasmanian Aborigines.
At nearly seven metres long and weighing one-and-a-half tons, nupiri muka's endurance enables it to travel more than 140 kilometers or 24 hours without needing to be recharged. It's also highly customisable and can host a range of instruments.
nupiri muka completed its first set of trials in Tasmania this past July. Subsequent longer and deeper trials are planned for coastal Tasmania over the next few months, with the goal of an Antarctic deployment in 2018/19.
The development of the AUV was funded by the Australian Government through the Antarctic Gateway Partnership — a special Research initiative of the Australian Research Council that aims to provide new insights into the role of Antarctica and the Southern Ocean in the global climate system. AMC contributed A$3 million ($2.4 million) to the cost of the vehicle.
The vehicle will be maintained and operated by a team of specialist research and technical staff at AMC's Autonomous Maritime Systems Laboratory, a new engineering research facility that was also formally opened at the College on Friday.
The AUV will be deployed in the Antarctic by Australian and international researchers, including from the ARC Antarctic Gateway partners the University of Tasmania, CSIRO and the Australian Antarctic Division.