Aker BP Enters New Drilling and Well Alliances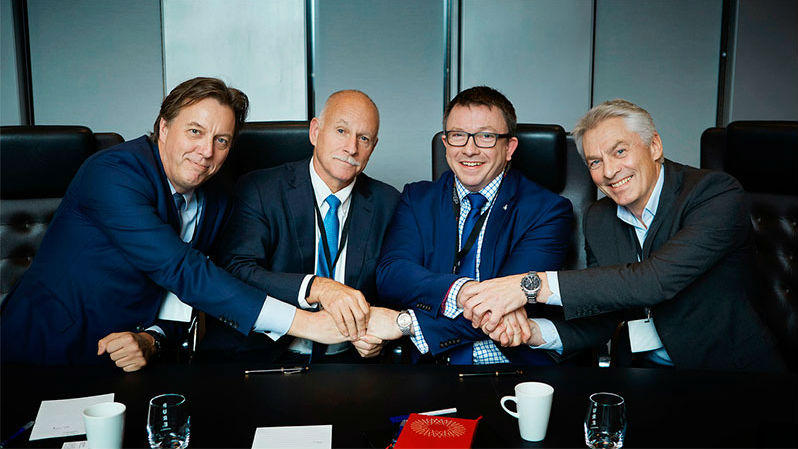 Aker BP has entered into two separate alliance agreements, one with Maersk Drilling and Halliburton for jack-ups and one with Odfjell Drilling and Halliburton for semi-submersibles.
The intent is that the Drilling & Wells alliances will plan and execute production and exploration drilling activities by using an integrated well delivery model. Halliburton will provide Aker BP's well construction activities performed from either a jack-up (Maersk) or semi-submersible (Odfjell) drilling unit.
The framework agreements are five years firm with the option to extend for five years.
Digital solutions will be a key focus for all of the companies. "We believe that digitalization is a key enabler for further increasing productivity in drilling operations," says Simen Lieungh, CEO at Odfjell Drilling. "In order to successfully deliver on this agenda, the parties need to collaborate closer over time and this alliance is an important step in that direction."
Nagaraj Srinivasan, Senior Vice President, Landmark and Halliburton Digital Solutions, said the company will apply its digital approach to the alliance. "Our Digital Well Program built on an open community will enable Aker BP and other service providers to better collaborate and align around the oil and gas digital twin for lean process execution and optimal drilling decisions."
The alliances are part of Aker BP's strategy to increase productivity, quality, flow and time efficiency in drilling. Both alliances are formed under the "one for all, all for one" collaboration model where the partners align around common goals to drive continuous improvement and create greater value for all.
Odfjell Drilling says its area of operation will be on the Norwegian Continental Shelf. In August, the company signed a contract with Aker BP for Deepsea Stavanger (a sixth generation semi-submersible) for a period of approximately nine months with commencement in February 2018. The contract is for exploration and development drilling at various locations in the Norwegian Sea and the Barents Sea.