Subsea Global Solutions Repairs Azipod Shaft Seals Without Drydocking
A vessel operating in the South Pacific developed a minor problem with both of its shaft seals. To ensure continued operation with no delay to operations, the cruise operator chose to perform an in-water service of these shaft seals during scheduled port stays on their itinerary. Subsea Global Solutions (SGS) was trusted to execute these time sensitive and critical stern seal replacements concurrently on this twin azipod cruise ship.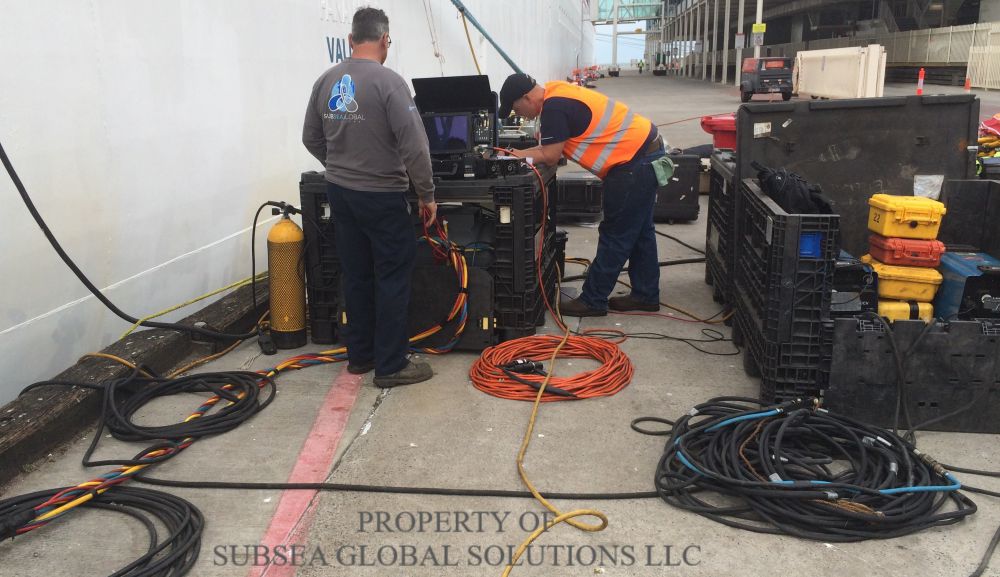 This work required two specialized TransHab flexible hyperbaric cofferdam systems and support equipment as well as over 25 trained and certified Diver / technicians to perform this work around the clock on both propulsion units at the same time. The work was completed through cooperation of all the worldwide SGS offices along with cooperation from local vetted partners for local support. Preparatory work was performed in multiple ports along the vessels trade route through the South Pacific. This prepared the vessel for the actual seal replacements which were carried out in a location where the vessel remained in port for 48 hours. By closely planning this repair around the ships itinerary the work was completed on time, avoiding any unscheduled delays for the vessel or inconvenience to any passengers.
The work was executed very smoothly and completed with no delays. SGS received excellent support from the vessel's master, superintendent and all of the crew. This allowed Subsea Global Solutions to deliver on time and on budget. Delivering unrivalled service is what Subsea Global Solutions is all about. Give us your challenges and we'll give you solutions!
For more information on Subsea Global Solutions, please visit http://www.subseasolutions.com/.
The products and services herein described in this press release are not endorsed by The Maritime Executive.