Marine Manufacturer TIE Delivers Royal IHC Cluster Contract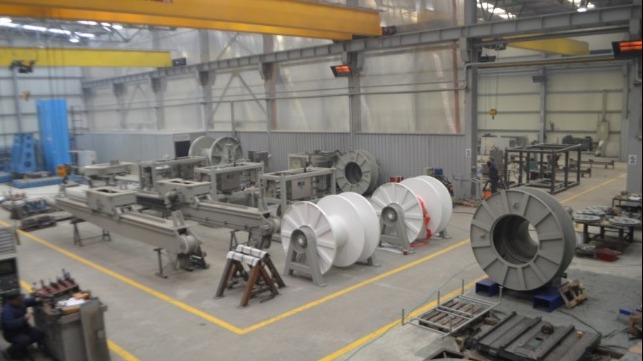 Marine manufacturer TIE has delivered a year-long cluster contract for Dutch shipbuilder Royal IHC.
TIE Services International SRL is a specialist in engineering and fabrication of welded and machined constructions. It operates across many markets including lifting equipment, energy generation, assembly and installation and electro hydraulic systems.
TIE Managing Director Mike Turner said its latest project with Royal IHC involved making construction works for dredgers.
"This project for Royal IHC marks a significant milestone and a year-long collaboration with a celebrated Dutch shipbuilder," he said. "We have been supplying Royal IHC with roughly 10 to 15 specially manufactured components, every month, for the last year.
"We are extremely proud to have secured long-term work with Royal IHC, a market leader in the construction of specialised ships for wet mining and dredging activities. It is an important player in the field of complex custom-built offshore ships. Being a specialist ourselves with a reputation built on the quality of our work, we feel especially well aligned with Royal IHC.
"Through our ongoing work with IHC we aim to continue supplying components for use on some of the most advanced vessels of their kind in the world. These are owned by prominent dredging companies, oil and gas conglomerates, offshore contractors and national governments."
A spokesperson for Royal IHC said: "We keep building on our relationship and together we continuously strive to improve our products. For both IHC and TIE this creates a win-win situation."
TIE is a British-owned and Romanian-registered outfit operating from a 7000m2 fabrication facility in Satu Mare. It works in partnership with UK based Romica, a specialist in the design and supply of marine lift equipment.
Mr Turner said the firm is in the process of becoming an approved DNV workshop for its 'Build to Print' services.
"TIE sees securing accreditation from the world's leading classification societies critical for communicating the standard to which it can operate," he said. "We are working tirelessly to secure the accreditations and have recruited new staff and trained existing staff to ensure we are technically covered to address the most demanding projects needed.
"Quality and performance are paramount to our success. Our ability to deliver on-time, to budget, to specification is key to securing high-profile repeat work. Many of our clients use us because of our passion to collaborate to solve complex engineering problems and we are also seeking more work specifically in the 'Build to Print' market. These qualities make TIE an attractive partner for the likes of Royal IHC, which is fixed on delivering world-class projects."
TIE has a range of certifications for welding and fabrication including Lloyds Register, DNV-GL, TUV ISO 9001, ISO 14001-2009, and TUV DIN EN ISO 3834-2.
The products and services herein described in this press release are not endorsed by The Maritime Executive.