Denmark's Minister for Industry to Speak at Copenhagen Shipping Summit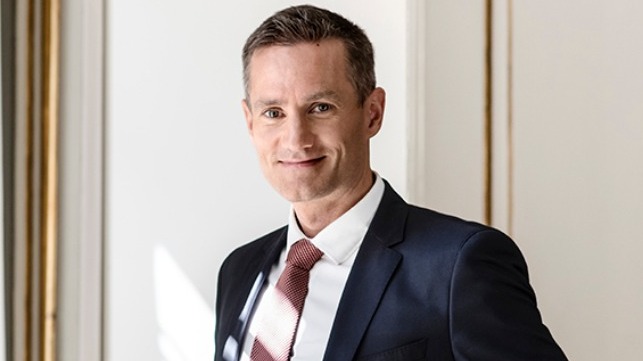 Denmark's new maritime mega event in Copenhagen can now report that Denmark's Minister for Industry, Business and Financial Affairs, Rasmus Jarlov is now confirmed as speaker at Copenhagen Shipping Summit.
The Summit takes place in April 2019, where it will address issues related to the 4 main topics of the event: The Future of Shipping; Maritime Recruitment Trends - Ashore and At Sea; Empowering Women in the Maritime Community; and Sustainable Shipping.
Managing Director Jakob le Fevre, MARPRO says "When we launched the new event, it was our ambition to present decision making speakers, and facilitate a Summit, that bring relevant topics on the agenda. We are very proud to present 12 free sessions for the delegates, with highly relevant topics , more than 5 months before the event takes place. Click to see the conference agenda
The Summit will be hosted in the historic venue The Øksne Hall in down town Copenhagen for two full days on the 10th and 11th of April, 2019.
Denmark's new major international maritime event Copenhagen Shipping Summit can already by now present 3 strong partners, who all support the event and present each of their conference programs. It concerns the Baltic and International Maritime Council (BIMCO), which will present a so-called Power Panel, with experts who will discuss the new 2020 sulphur rules and present their forecast for the market.
Michael Lund, Deputy General Secretary, BIMCO states: "BIMCO is very much looking forward to be part of the first Copenhagen Shipping Summit. BIMCO will contribute with a Power Panel Discussion addressing key developments impacting shipping business today, with the focus on challenges and future prospects for the dry-bulk and oil tanker shipping markets, including the 2020 global sulfur cap experiment."
About the co-operation with BIMCO, Jakob le Fevre, Managing Director, Shipping Summit states: "We are extremely pleased with the cooperation. BIMCO is the world's largest shipowner association. With over 2,000 members in 120 countries, including over 1,000 shipping companies, I cannot imagine any other organization that better matches the ambitions we have with the summit."
The products and services herein described in this press release are not endorsed by The Maritime Executive.