Thailand Yacht Show & RendezVous Starts January 10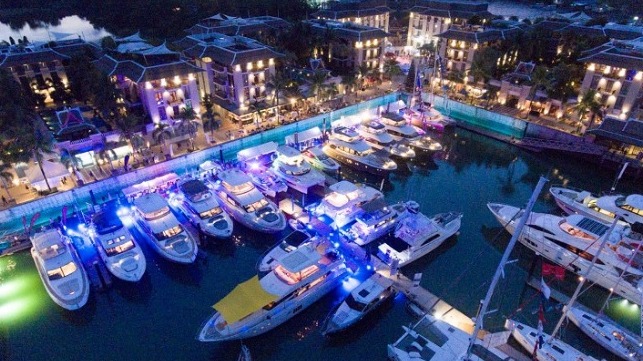 Looking for the best way to start your New Year? Come join MarEx and Southeast Asia's yachting community in Phuket, Thailand.
Taking place from January 10 to 13, 2019, the fourth edition of Thailand's Yacht Show & RendezVous (TYSR) is primed to be the biggest ever yacht line-up and premier to occur in the Kingdom. Set during Phuket's peak season, this "all-inclusive" show will take place at the Royal Phuket Marina. Organized in partnership with the Thai Government, TYSR has positioned itself as a premier experiential yachting event for the region in order to further showcase the "Pearl of the Andaman Sea" as an untapped tier-one luxury destination. With a target audience of global yachting enthusiast and wealthy lifestyle-seekers, this year's tailored activities have something for everyone.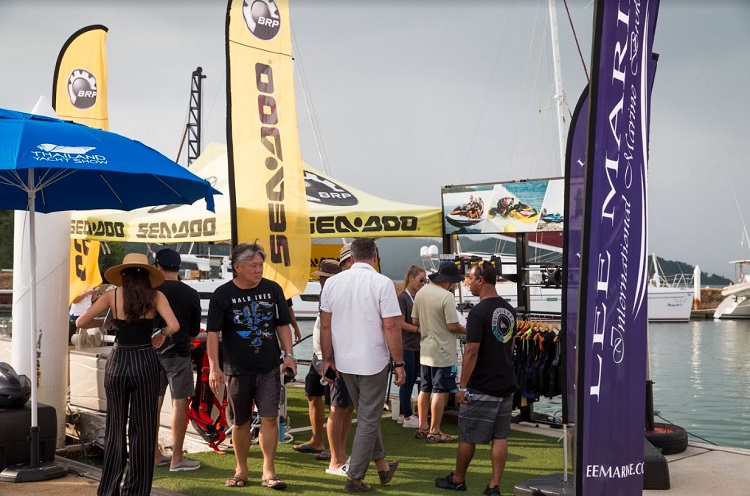 Ranging from superyachts to Stand-up Paddle (SUP) boards, TYSR will host an immersive experience of fun and glamorous activities on the water and ashore with wine tasting, dinner parties and sea trials from jet-skis, sailboat manufacturers and megayacht builders. The exhibitor line-up includes all the best-known yacht brands and brokers, charter agencies, high-end property developers, bespoke travel organizers and leading names in the automotive, hospitality and food and beverage industries.
Andy Treadwell, CEO of show organizers, Verventia, notes: "This is now the fourth year of our collaboration with Thailand's forward-thinking government in our joint mission to develop high-spending yacht tourism here. Everyone is now working together with a common goal of strengthening and growing Thailand's marine industry and properly promoting Phuket as the boating hub for Asia. We are driving increased awareness of this spectacular yachting destination globally and expect to see more and more foreign yacht owners coming to discover the extraordinarily beautiful cruising grounds, the first-class hospitality and luxury tourism offerings that await them in Phuket and all around the Kingdom."
Held annually on the shores of the Phang Nga Bay, made famous in the James Bond film Man with the Golden Gun, this year's TYSR will host a special Superyacht Hub off the private island of Koh Rang Noi. Intended to display vessels too large to enter the marina, a showcasing of the ultimate in luxury yacht ownership and charter will be provided by the likes of Burgess, Asia Marine, Fraser Yachts, Cantieri Capelli and Simpson Marine.
Richard Allen, General Manager of Simpson Marine, shares, "We are very pleased with our confirmed line up at the 2019 Thailand Yacht Show & RendezVous. To have nine yachts with six Thailand premieres is a great achievement and a showcase of Simpson Marine's rich portfolio of the world's best brands. There will be something for everyone starting with Sanlorenzo, Monte Carlo Yachts, Beneteau, Lagoon Catamarans and Aquila Power Catamarans. As every year, the show is a great chance to meet our owners and buyers, and with this year our largest display to date and the biggest display at the show, we are sure it's going to be a great event. I look forward to seeing everyone there."
Additionally, TYSR has collaborated with GoAir – currently, the fastest growing airline in the world – to promote yachting in Thailand to the fastest growing economy in the world, India. Organizers want to highlight how Phuket is the best and most convenient marine playground for would-be boat buyers from India to adopt. To this end, GoAir is offering an exclusive deal to entice Indian boaters to come to the show and see for themselves: anyone registering to attend the Thailand Yacht Show & RendezVous will get a 50 percent discount on the normal return fare through official airline partner GoAir. This exclusive deal works both ways: any show visitor will qualify for the deal, whether coming from or going to India – so if you are coming to the show and want to visit the Taj Mahal or any other of India's amazing cultural destinations, you can pick up a special voucher at registration to get this very special deal.
For more information visit www.thailandyachtshow.com and follow the TYSR on www.facebook.com/thaiyachtshow or email prbkk@infinity-comms.com.
You may also reach out to MarEx contributor Sean M. Holt via LinkedIn.
The opinions expressed herein are the author's and not necessarily those of The Maritime Executive.