World's First Gas Transmission Museum Opens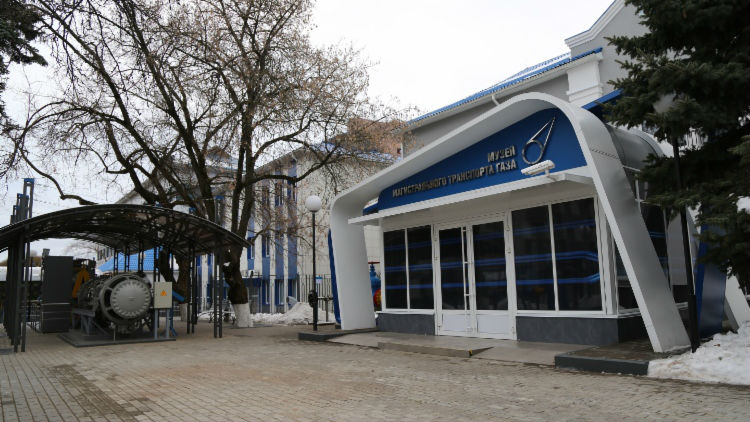 Russian gas giant has opened a multimedia scientific and educational Gas Transmission Museum in Moscow.
The Museum was set up in the premises of Gazprom Transgaz Moscow, a subsidiary of Gazprom, at the building that used to house the Moscow district operation center of the first Russian long-distance gas pipeline, Saratov – Moscow, in the mid-20th century.
The Museum's collection combines traditional museum pieces with advanced presentation technologies, such as multimedia displays and interactive installations.
The exhibition features original documents relevant to the creation of the national gas transmission system, historical photos and footage, authentic tools used by builders and gas workers and genuine gas transmission equipment from the 1940s–50s, such as a Cooper-Bessemer gas engine-driven compressor.
Some of the exhibits are devoted to the veterans who contributed to the establishment and development of the national gas industry and to the gas workers of today. Visitors have a chance to learn about the personal and professional lives of those people and to listen to their interviews.
Multimedia terminals allow visitors to take a test and see what kind of gas jobs they are best suited for or to try their hand at managing a gas pipeline operation center.
The Museum also contains interactive models of gas transmission facilities: a compressor station, a gas distribution station and a gas metering station. Guests can take a virtual tour down a gas pipeline from a development well to end consumers thanks to a special animated model. Visitors can also appreciate the real scale of a 1,420-millimeter pipeline by walking through its life-size model.
The exhibition area of the Gas Transmission Museum covers more than 1,000 square meters (10,000 square feet), including ten exhibition rooms.