The decommissioned aircraft carrier USS Independence departed Washington on Saturday, bound for Brownsville, Texas. USS Independence is being towed around South America through the Strait of Magellan to International Shipbreaking where she will be dismantled.
She entered service in 1959, with many of her early years spent in the Mediterranean Fleet.
USS Independence made a single tour off the coast of Vietnam in 1965 during the Vietnam War and also carried out airstrikes against Syrian forces during the Lebanese Civil War and operations over Iraq during Operation Southern Watch, the enforcement of the no-fly zone over southern Iraq.
USS Independence was decommissioned in 1998 after 39 years of active service.
USS Independence under construction at the Brooklyn Navy Yard in 1955.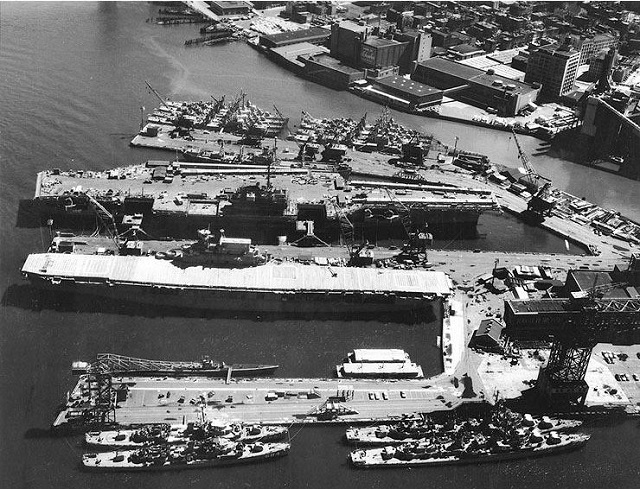 USS Independence fitting out at the Brooklyn Navy Yard in June 1958; USS Enterprise (CV-6) is opposite awaiting disposal.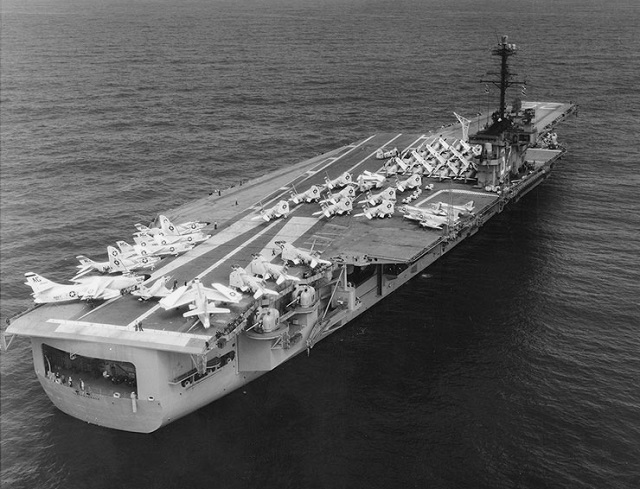 USS Independence on her initial shakedown in 1959.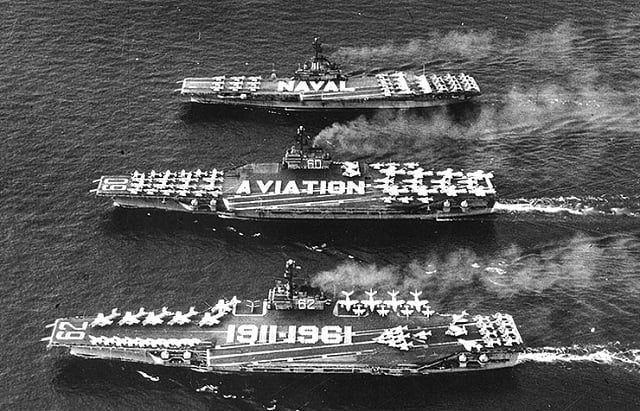 USS Independence (foreground) alongside her sister ship USS Saratoga and USS Intrepid in 1961.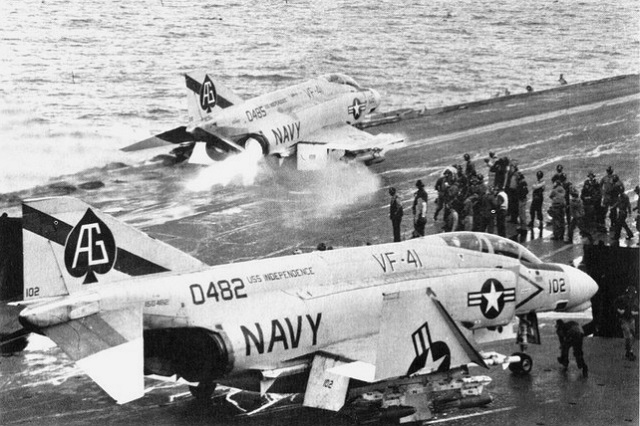 F-4Bs launching from USS Independence during her 1965 deployment to Vietnam.
USS Independence (foreground) operating with HMS Ark Royal in the North Atlantic in 1971.
USS Independence and USS Luce during an underway replenishment with USS Canisteo during the carrier's 1980-81 cruise.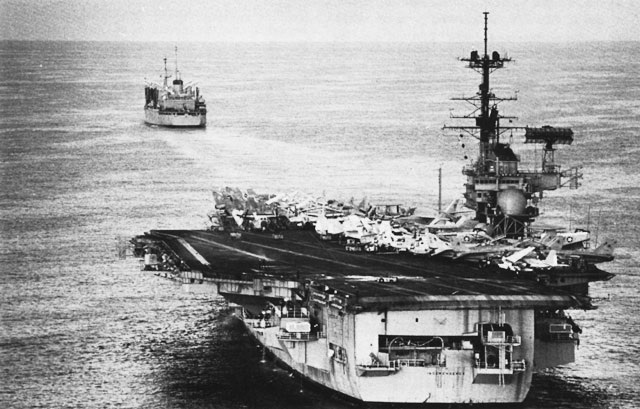 USS Independence operating off Lebanon in 1982.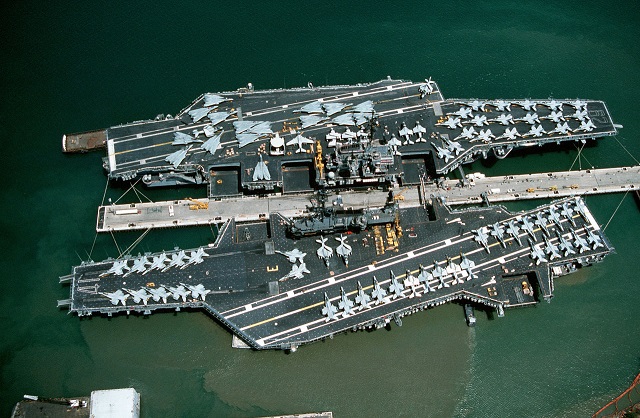 USS Independence (top) at Pearl Harbor relieving USS Midway (CV-41) as the 7th Fleet forward deployed carrier.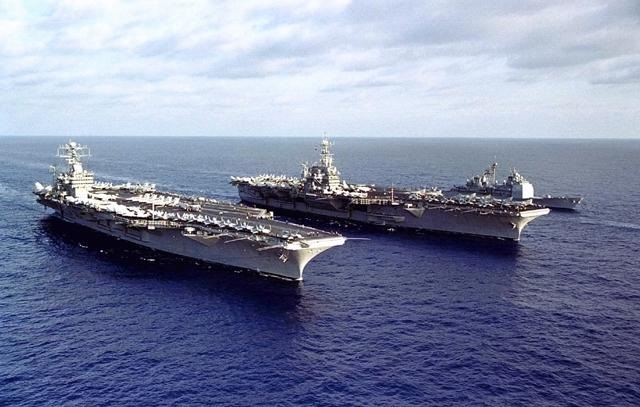 USS Independence (right) cruises alongside USS Nimitz and USS Port Royal off Japan in 1997.

USS Independence in mothballs, in Puget Sound Naval Shipyard.