Spain's Port of Ferrol Conducts First LNG Bunkering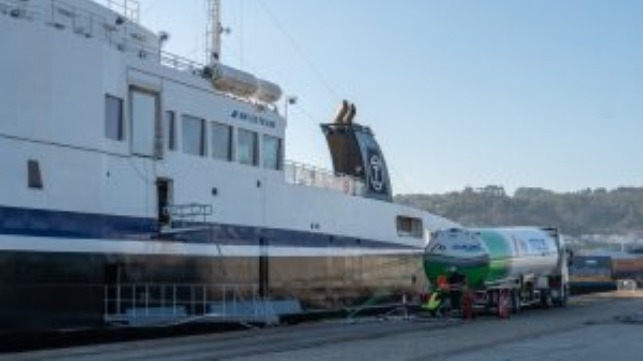 The Spanish port of Ferrol has hosted LNG bunkering operations for the first time in its history. Two bunkering operations were performed last weekend on the outer jetty where small and medium-sized cruise ships usually dock when they visit the city.
The ships bunkered were the ferries Samnøy and Huftarøy which have just been built in the Turkish shipyard Tersan. They stopped in Ferrol on their way to the Norwegian fjords where they will be exploited in passenger services by the Torghatten Nord shipping company. With a length of 134 meters and a width of 21 meters, both vessels have been designed to transport up to 545 people and up to 180 vehicles.
The supply operations were undertaken by Repsol and involved five tankers filled with LNG at the Reganosa terminal. The Samnøy received about 110 cubic meters of fuel, and the Huftarøy was supplied with 68 cubic meters.
Few ports in Spain are capable of performing such operations in Spain at the moment. The Port Authority of Ferrol-San Cibrao has taken a pioneering interest in LNG, along with Repsol, Navantia and the terminal operator for Reganosa. The port anticipates growth in LNG as fuel particularly in container shipping fleet, a segment that is adopting LNG at an annual rate of 15-20 percent. Reganosa is working to convert Ferrol into a LNG hub for the Iberian northwest by adapting its Mugardos facilities to small-scale LNG traffic.
According to José Manuel Vilariño, president of the Port Authority, "Ferrol is very well positioned to attract customers of this kind of supply operations. It has LNG available in its port and is located in a strategic location, at the gates of the Baltic Sea and the North Sea."