South Korean Government to Announce Shipyard Plan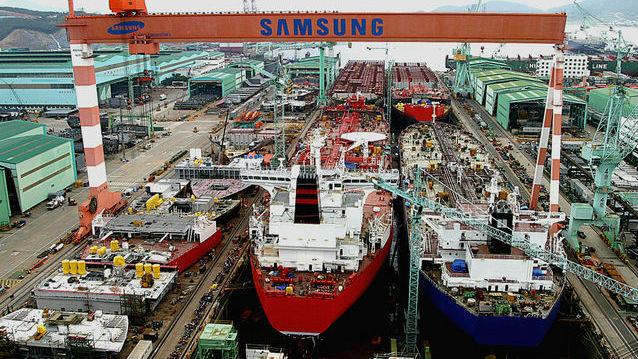 South Korean officials are set to announce new policies for the nation's shipbuilding industry at the end of the month, reports Yonhap.
McKinsey is conducting the review on shipyards on behalf of the Korea Offshore & Shipbuilding Association and the Korean government, and its report is widely expected to call for cutbacks in capacity. However, an official said that it will not include a proposal to combine any of the Big Three shipyards.
The consulting firm will also report on the three yards' competitiveness in each vessel class and make recommendations on areas of relative strength.
Cuts are also expected in the chemical and steel industries in a bid to reduce overcapacity. Boston Consulting is handling the review for steel and Bain is examining the finances of the chemicals firms.
Korea's shipbuilding industry is under pressure due to a collapse in ordering. Its Big Three yards still have orderbooks sufficient to carry them forward – so long as clients continue to make completion payments – but the once-booming shipbuilders lost a combined $7.6 billion last year and have only signed a small number of new contracts since the beginning of 2016. Samsung has not received a single new order in a year, reports Yonhap. Hyundai Heavy has brought in about 13 percent of its order target, and DSME has achieved about one sixth.
Daewoo Shipbuilding and Marine Engineering is the most troubled of the top three yards, with the highest debt-to-income ratio. It is also caught up in a long-running accounting scandal in which former executives allegedly hid losses in order to facilitate continued access to bank credit – and staff bonuses.
However, DSME announced a small amount of good news Monday: it expects to receive $120 million in design fees and materials for the construction of two Jones Act con/ros at General Dynamics NASSCO in San Diego.