Shell's LNG Bunker Barge Will Fuel Giant Cruise Ships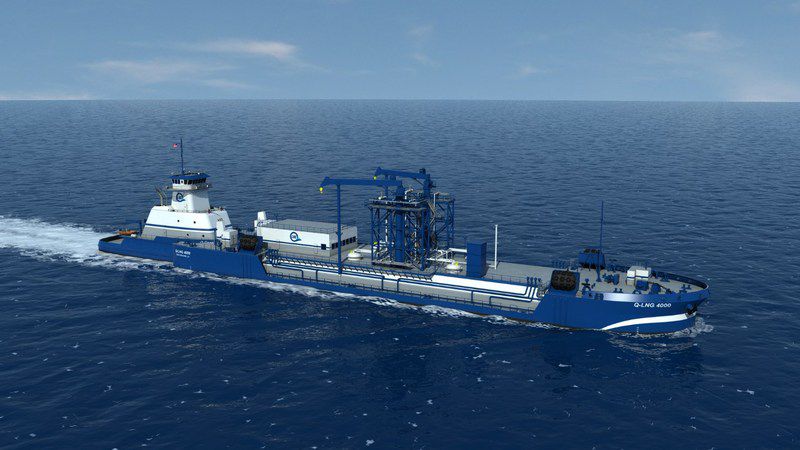 Shell has reached an agreement with Carnival Corporation to provide bunkers for two new LNG-fueled cruise ships, which will be the first of their kind in North America and the largest of any kind in Carnival's fleet.
The new partnership will provide a major customer for Shell USA's LNG Bunker Barge, a Jones Act ATB unit that will be operated by Harvey Gulf under charter to Shell. The first-of-its kind vessel will refuel Carnival's vessels at ports in the U.S. Southeast. Shell is replicating this strategy in Europe, where it has chartered a small LNG bunkering vessel from Victrol that will be based in Rotterdam.
"Carnival Cruise Line is strongly committed to leading the way in the implementation of technology innovations to help protect the environment and support our aggressive sustainability goals," said Christine Duffy, president of Carnival Cruise Line. "Our two new cruise ships entering service in 2020 and 2022 will not only be the largest and most technologically advanced in our fleet but will break extraordinary new ground as the first LNG-powered cruise ships in North America."
The new cruise ships will be among the first in the world to run on LNG full-time, and will be inherently compliant with the IMO's upcoming global limits on sulfur emissions. Carnival's AIDA brand also operates the first cruise ship in the world to use LNG as a fuel when in port, the AIDAprima. Shell provides the bunkers for AIDAprima, and has an agreement with Carnival to fuel two additional newbuilds for the European market that will be delivered in 2019.
Carnival Corporation has signed with Meyer Werft and Meyer Turku to build a total of seven LNG-powered cruise ships for four of its 10 cruise brands by 2022 – two for AIDA Cruises, two for Costa Cruises, one for P&O Cruises UK and the two ships for Carnival Cruise Line. It has also retrofitted over 60 conventionally-fueled ships with exhaust scrubbers.