First U.S. LNG Bunker Articulated Tug Barge Ordered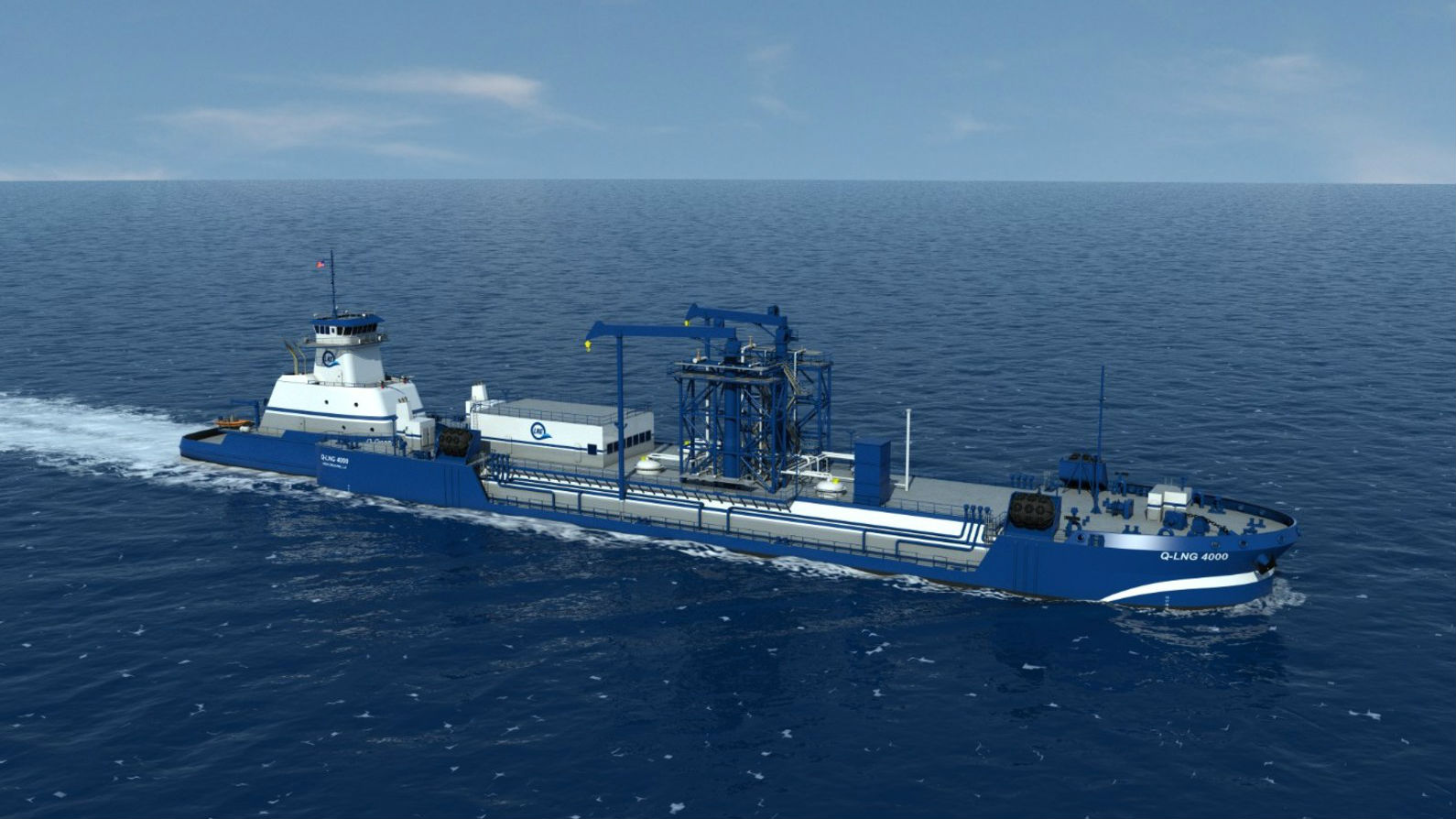 Shell Trading (US) has finalized a long-term charter agreement with Q-LNG Transport for an LNG bunker barge with the capacity to carry 4,000 cubic meters of LNG fuel. As the first of its kind to be based in the U.S., the ocean-going LNG bunker barge will supply LNG to marine customers along the southern East Coast of the U.S. and support growing cruise line demand for LNG marine fuel.
The LNG bunker barge will be owned and built by Q-LNG Transport and operated by Harvey Gulf International Marine. Q-LNG Transport is 70 percent owned by Shane Guidry, Harvey Gulf International Marine's CEO and 30 percent owned by Harvey Gulf.
Q-LNG has contracted with VT Halter Marine for the construction of the vessel which will be the U.S.'s first offshore LNG articulated tug and barge (ATB). The ICG Code-compliant ATB is anticipated to be highly efficient and maneuverable and will feature an new transfer system enabling it to load LNG from big or small terminals and bunker a variety of vessels. The barge will have dimensions of 324 x 64 x 32.6 feet and the tug 128 x 42 x 21 feet.
The project will rely heavily on the collaboration between VT Halter and Wärtsilä. Wärtsilä's deliverables for the barge include all of the cargo handling, cargo control, and cargo containment system as well as the power management system and automation on board. The supply for the tug includes all of the bridge navigation, communications, and dynamic positioning equipment as well as thruster, power management system and automation.
The move builds on Shell's existing LNG bunkering activities in Singapore and Europe, as well as recently announced plans in the Middle East. The barge is Shell's third confirmed LNG bunker-supply ship.
Shell Western LNG has signed a deal with Carnival Cruises to provide LNG to AIDA Cruises' and Costa Cruises' LNG-fuelled newbuildings. Shell NA LNG and Shell Western LNG have also agreed to supply LNG to two Siem new car carriers that will trade between Europe and North America from 2019. Shell will also provide fuel for Sovcomflot's LNG-fuelled Aframaxes for Sovcomflot, container ships for Containerships and a dredger for Van der Kamp.
The LNG bunkering market globally is estimated to exceed $12 billion by 2024, according to a report by Global Market Insights earlier this year. The U.S. LNG bunkering market is predicted to exceed 3,000 kilotons by 2024 as a result of the shale gas industry and an increasing number of liquefaction plants.