Salvors Tow Grounded Bulker Off German Island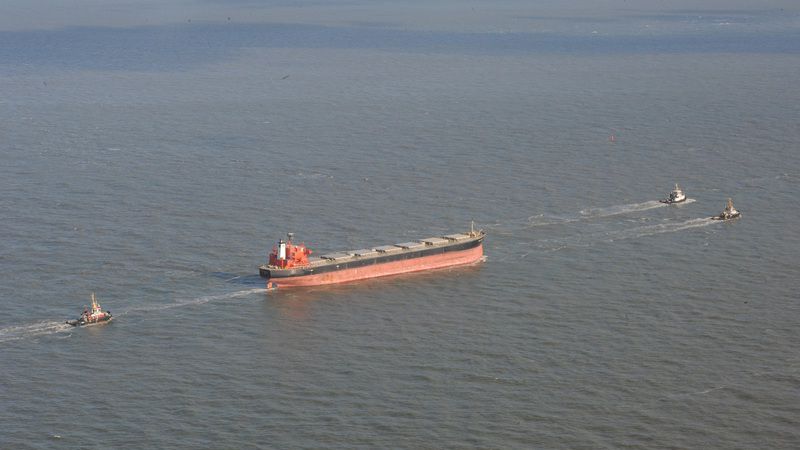 At 1930 hours on Thursday, the bulker Glory Amsterdam finally arrived in the port of Wilhelmshaven, accompanied by the tugs Jade, Bugsier 11 and Multratug 4, after salvors towed her off a sandbar near Cuxhaven. The successful refloat effort was the result of five days of work involving eleven ships and three helicopters.
At present, the only known damage she sustained in the grounding is to her steering gear. No pollution was detected during the grounding or the recovery process.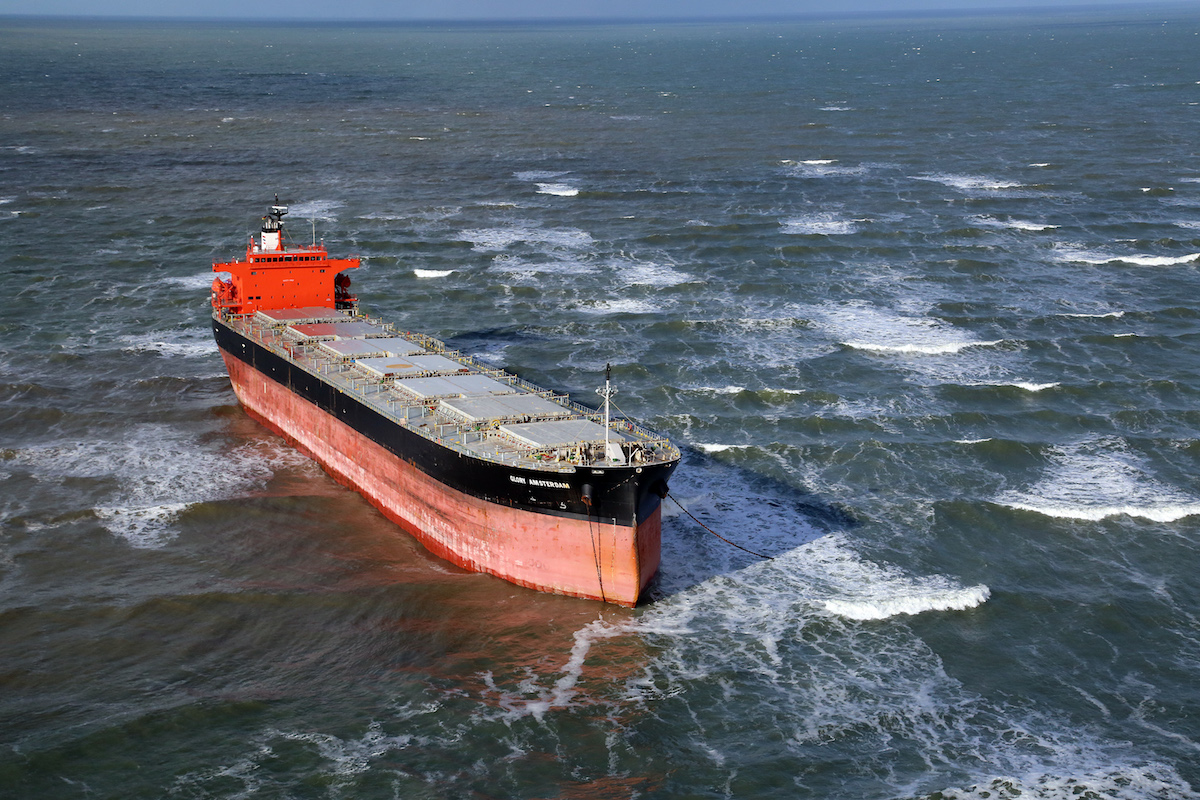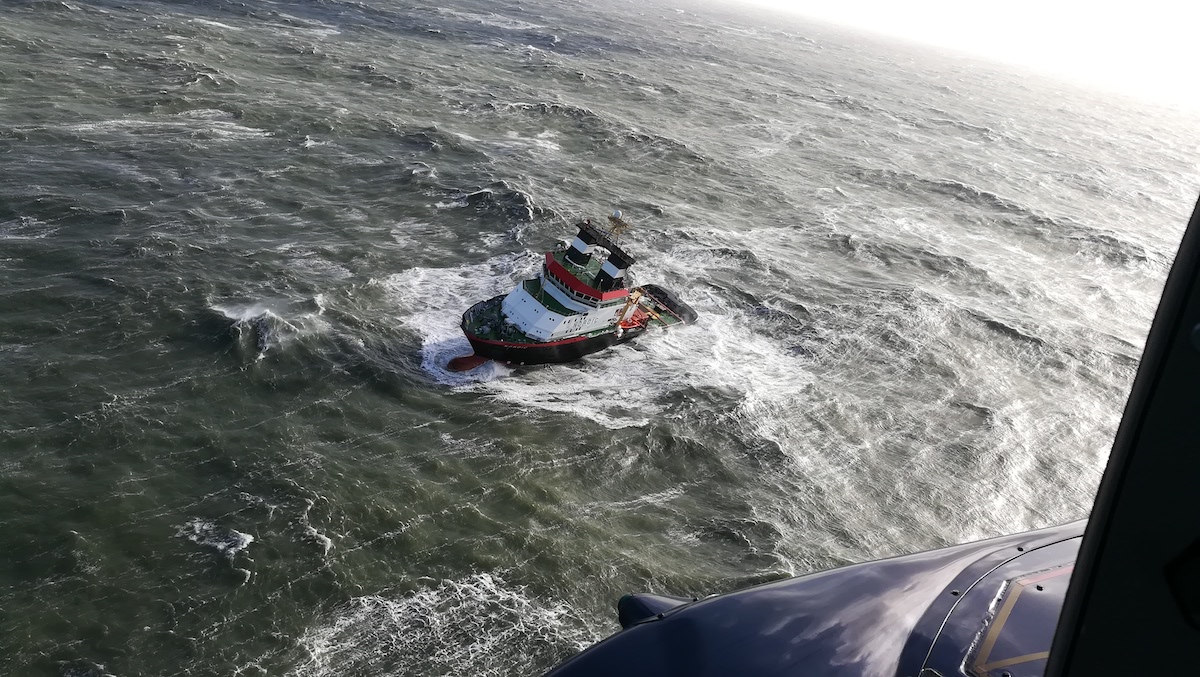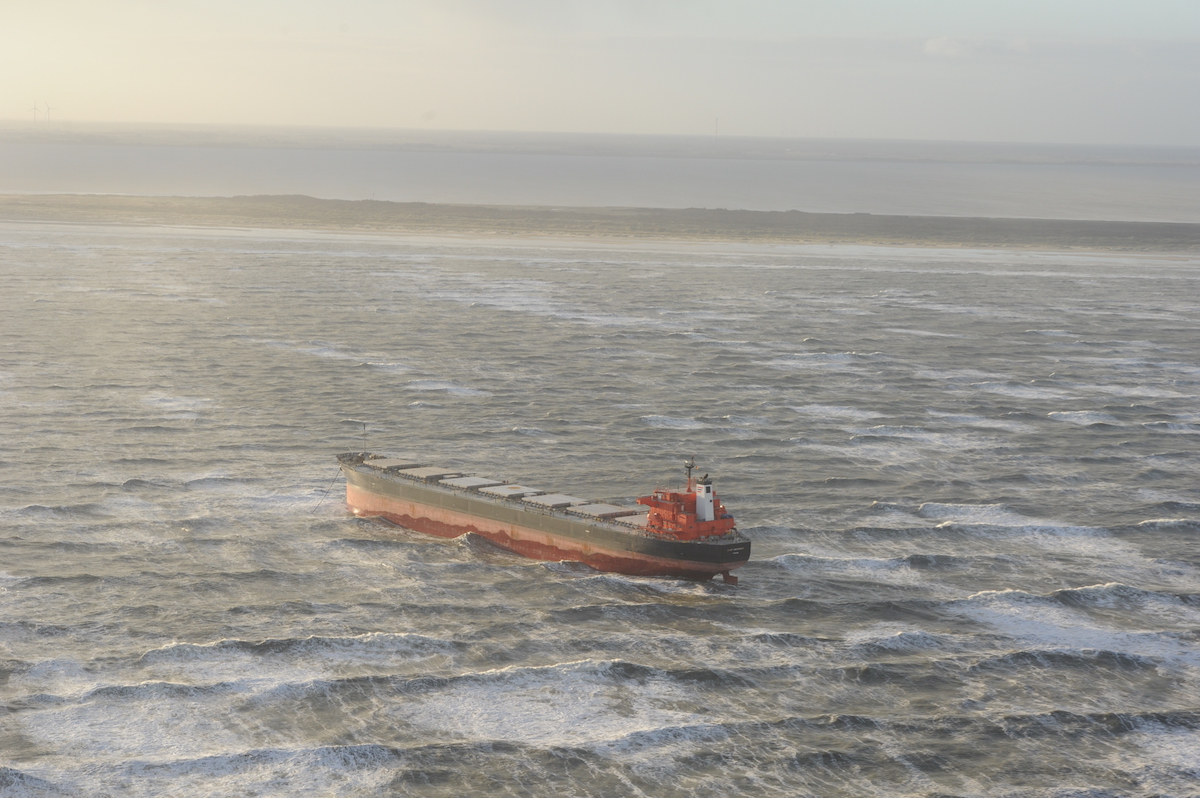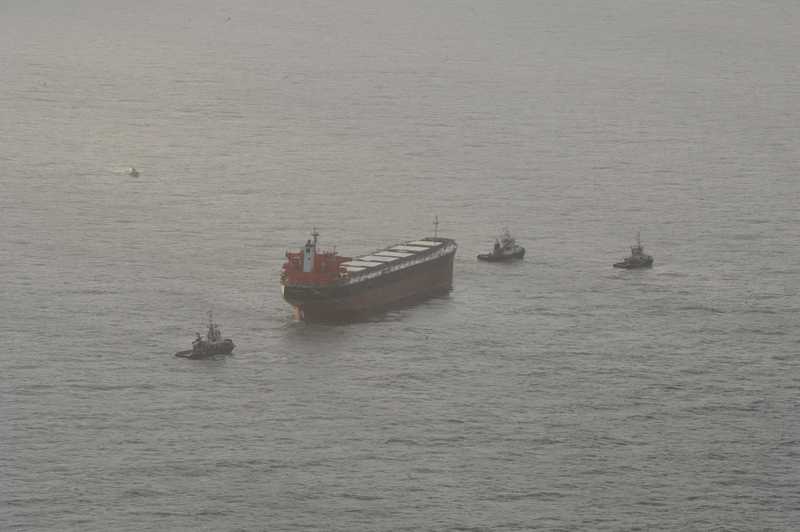 On the evening of October 29, as storm system "Herwart" approached Europe, the Amsterdam was anchored near the island of Langeoog in the North Sea. She dragged anchor in the severe weather, and with wave heights in the range of 20 feet, conditions were too rough for a rescue tow. Initial attempts by the response tug Nordic were not successful and the Amsterdam eventually drifted aground near the island.
Conditions calmed as the week progressed, and the tug Fairmount Summit passed a line to the Amsterdam successfully on Wednesday morning. The tug Union Manta passed a second line over on Wednesday night. Salvors with Smit Salvage began to pump out the Amsterdam's ballast tanks for a refloat attempt, and on Thursday, they successfully towed the vessel off of the sandbank.
German outlet Der Spiegel reports that the crew did not immediately cooperate with maritime authorities prior to the grounding, and the circumstances of the incident remain under investigation.