Nieuw Statendam Completes Sea Trials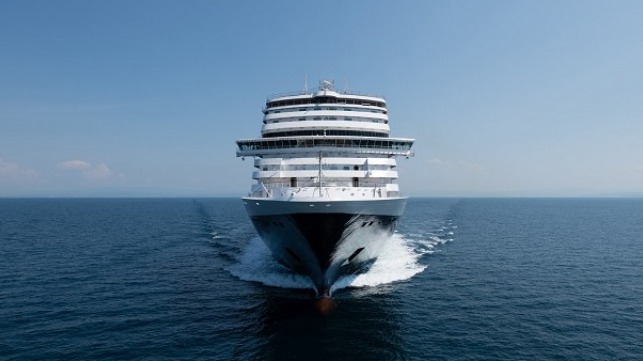 Holland America Line's Nieuw Statendam, the second Pinnacle Class ship in the fleet, returned to Fincantieri's Marghera shipyard in Italy on Wednesday after successfully completing two sets of sea trials.
The 2,666-guest, 99,500-ton ship is expected to debut in early December and will sail the Caribbean in winter and then move to northern Europe, Iceland and the Mediterranean in summer during her inaugural year. Oprah Winfrey has been named Godmother of the vessel.
Holland America Line's first ship called Statendam sailed in 1898, and this will be the sixth ship in the company's history to carry the name. While much of the ship's design will be similar to Koningsdam, the first Pinnacle Class ship, Nieuw Statendam will have exclusive public spaces and its own style created by leading hospitality designer Adam D. Tihany and designer and architect Bjørn Storbraaten. Focusing on fluid curves and graceful lines, light-filled spaces and the natural flow of public areas, the key to Tihany's concept is utilizing visual interaction, where guests actively engage with the interiors rather than passively moving through them.
For example, the 975-foot vessel will feature a three-deck-high central atrium with a stainless-steel sculpture that is meant to emulate the feeling of being inside and surrounded by a musical instrument. Like music, the experience changes as guests move around and through it, so no two perspectives are the same. The atrium is capped by a ceiling skylight that serves as a backdrop for subtly changing high-definition projections.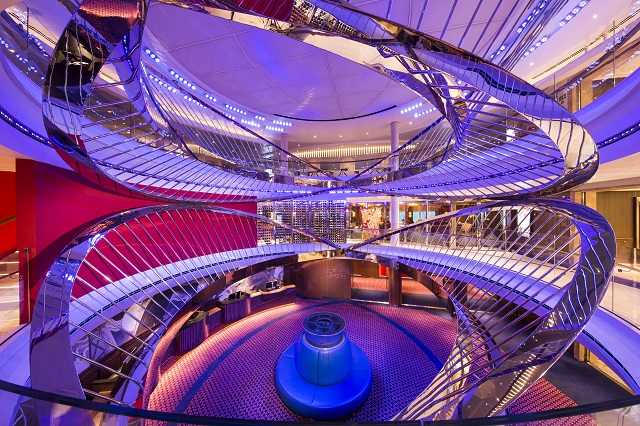 The Dining Room aboard Nieuw Statendam will span two floors and be framed by views of the sea. The centerpiece is a curved copper sheath surrounding a two-story wine tower.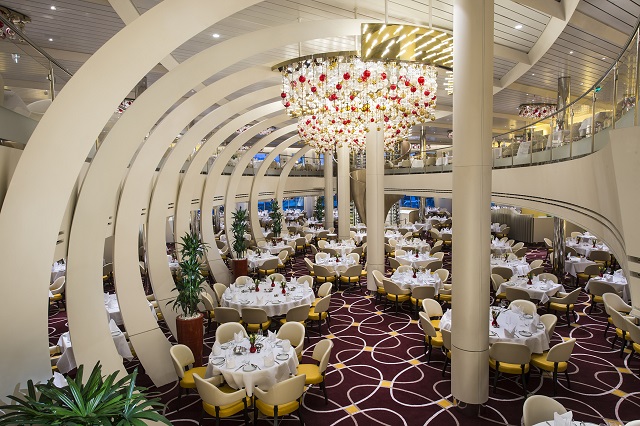 Holland America Line is currently $300 million spending program on brand enhancements, and a third Pinnacle-class ship is due for delivery in 2021.
Meanwhile, the company has sold the 835-guest, 37,983-ton Prinsendam to the German cruise company Phoenix Reisen. The ship is scheduled to leave the Holland America Line fleet on July 1, 2019. Prinsendam was built in 1988 as Royal Viking Sun. She was operated by Cunard Line from 1994 through 1998 and then transferred to Seabourn Cruise Line, where she became Seabourn Sun in 1999. In 2002, she joined the Holland America Line fleet as Prinsendam.