Iran Opens Upstream to Foreign Companies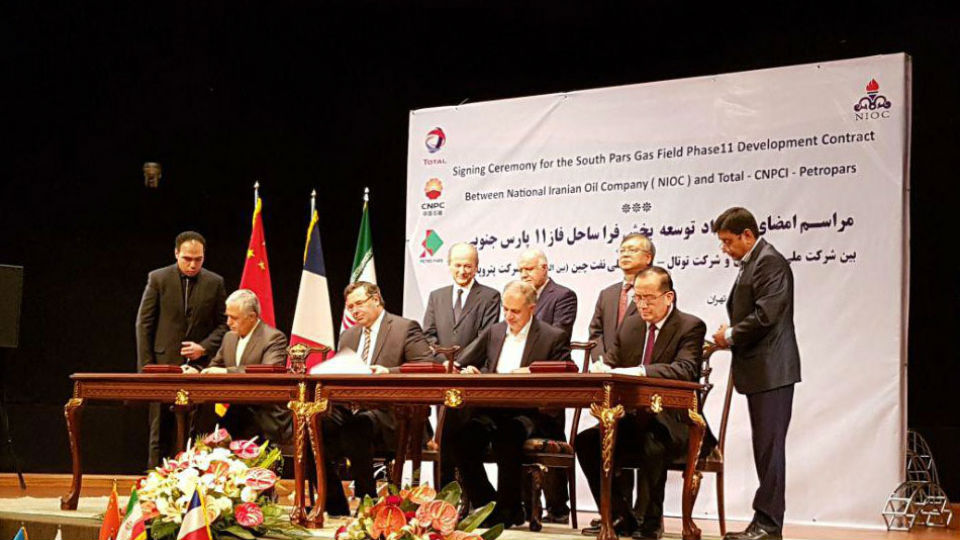 Total and the National Iranian Oil Company (NIOC) have signed a contract for the development and production of phase 11 of South Pars (SP11), the world's largest gas field. The move is Iran's first-ever Iranian Petroleum Contract and seals its first upstream contract with foreign firms in 10 years.
The contract has a 20-year duration, extendable by another five years. Total is the operator of the project with a 50.1 percent interest alongside the Chinese state-owned oil and gas company CNPC (30 percent), and Petropars (19.9 percent), a wholly owned subsidiary of NIOC.

"This is a major agreement for Total, which officially marks our return to Iran to open a new page in the history of our partnership with the country," said Patrick Pouyanné, Chairman & CEO of Total. "We are proud and honored to be the first international company to sign an Iranian Petroleum Contract, which offers an attractive commercial framework, following the 2015 international nuclear accord and to therefore contribute to the development of relations between Europe and Iran."
Homayoun Falakshahi, senior research analyst, Middle East and North Africa Upstream, at Wood Mackenzie, said: "The South Pars Phase 11 deal will, Iran hopes, prompt other international oil companies to re-enter the country's upstream sector. Reopening the Iranian upstream to foreign investors could very well become one of President Hassan Rouhani's main economic achievements."
With 21 tcf of gas in place, Wood Mackenzie estimates Phase 11 could recover more than 10 tcf of sweetened gas and 450 mmbbls of condensate. The project will require investment estimated at $5 billion and will have a production capacity of two billion cubic feet per day or 400,000 barrels of oil equivalent per day including condensate. The produced gas will supply the Iranian domestic market starting in 2021.
"Total is expected to install 20,000-ton compressor platforms, the biggest platforms ever installed in the Gulf. Hopes are high in Iran that the Iranian Petroleum Contract will enhance local companies' capabilities. As was the case with previous buy-back contracts, contractors will not have any right to the gas and will be paid by the sale of condensate."
Gas from Phase 11 is earmarked for the domestic market. Iran has the world's third largest gas market, bigger than China, with close to 200 bcm consumed in a year. This number does not include gas reinjected into oil fields, which currently requires about 50 bcm per annum. However, increased gas production opens new opportunities for piped exports and LNG. Iran started test exports to Iraq two weeks ago and, by 2019, could send up to 20 bcm to its neighbor.
Iran LNG is the country's only ongoing LNG project. More than $2 billion was invested in the 10.5 mmtpa project under former President Mahmoud Ahmadinejad. Total expressed interest in relaunching in the project. The suite of international sanctions imposed on Iran in 2010 prompted the cancellation of three LNG projects, involving Total, Shell, Repsol, OMV and CNOOC. It is understood a number of international oil companies are interested in revisiting Iranian LNG capability, says Falakshahi.
SP11 will be developed in two phases. The first phase, with an estimated cost of around $2 billion, will consist of 30 wells and two wellhead platforms connected to existing onshore treatment facilities by two subsea pipelines. At a later stage, once required by reservoir conditions, a second phase will be launched involving the construction of offshore compression facilities, a first on the South Pars field.