Georgia, South Carolina Ports Reopen in Irma's Wake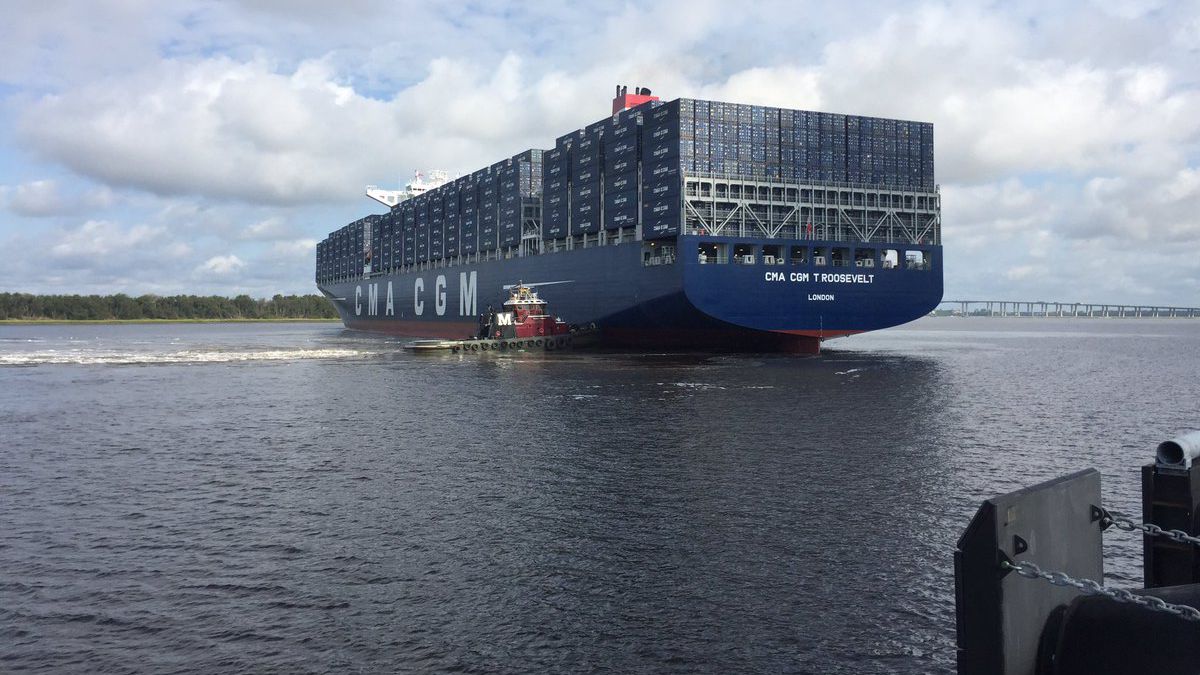 Florida's seaports have reopened for business after the passage of Hurricane Irma, and ports directly to the north have begun to resume operations as well. The Port of Charleston, South Carolina emerged from the storm undamaged, and on Thursday it welcomed the largest container ship ever to call the U.S. East Coast, the CMA CGM Theodore Roosevelt – a fitting reopening ceremony. The 15,000 TEU Roosevelt arrived at Charleston's seabuoy on Thursday morning – thirteen days behind schedule due to weather delays, but still ready to offload and backload.
Georgia Ports Authority (GPA) welcomed the reopening of vessel operations at Savannah's Garden City Terminal on Tuesday. Gate and terminal operations resumed at 0600 hours on Wednesday morning, including reefer and hazardous cargo movements. For shippers whose cargo was delayed in port, the terminal has extended many of its demurrage timelines: export free time, import dwell and reefer electricity charges have been pushed back by four days; major damage free time has been extended by three days; and empty storage will be determined at the end of the September billing cycle.
"The Savannah River crested below our docks at the Garden City Terminal, and we are happy to report no water damage as a result of the storm," said GPA executive director Griff Lynch. "In addition, hurricane straps installed on our empty containers and ship-to-shore cranes prevented any cargo, crane or other infrastructure damage."
At the GPA's Brunswick Terminal, one of the nation's busiest ro/ro ports, power is still down and road access to the entire county is restricted by the police. GPA said that gate operations and vessel traffic will resume when power and access are restored.