Emanuel Exports' Live Export License Canceled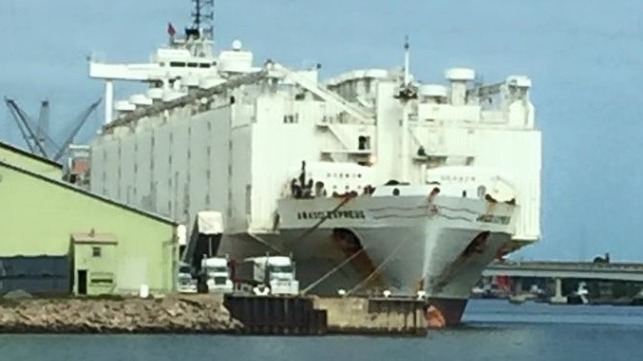 Australia's Department of Agriculture has canceled the livestock export license of Emanuel Exports - the company at the center of an animal welfare scandal after whistleblower footage was aired on 60 Minutes showing thousands of sheep dying of heat stress on the Awassi Express.
WARNING: THIS FOOTAGE SHOWS GRAPHIC CONTENT THAT SOME VIEWERS MAY FIND DISTURBING
Emanuel Exports director Nicholas Daws says the company will appeal the decision as a matter of priority.
The RSPCA has welcomed the cancellation but says removing one leading exporter is not enough to protect animals or farmers from the cruelty and volatility of live export.
"Live sheep exporters have a shameful history of flouting Australia's animal welfare standards, and decisive action to address this is long overdue," said RSPCA Australia Senior Policy Officer Dr. Jed Goodfellow. He says the Australian public should be under no illusion that Emanuel was a rogue operator or an outlier. "This was Australia's largest live sheep exporter, one that was repeatedly recognized as a leader by the industry,
"Emanuel represented what the live export industry thinks 'good animal welfare' looks like, and the conditions we saw on multiple journeys of the Awassi Express were business as usual," he said.
"The overcrowding we saw on the Awassi, the inability of sheep to lie down or access food and water will happen again if stocking density isn't substantially reduced all year round." The only way to provide certainty for our farmers' future and protect the welfare of our animals is to end live sheep export in favor of an expanded trade in chilled and frozen meat from animals that have been humanely slaughtered and processed here in Australia, he said.