Carnival Ship Strikes Gangway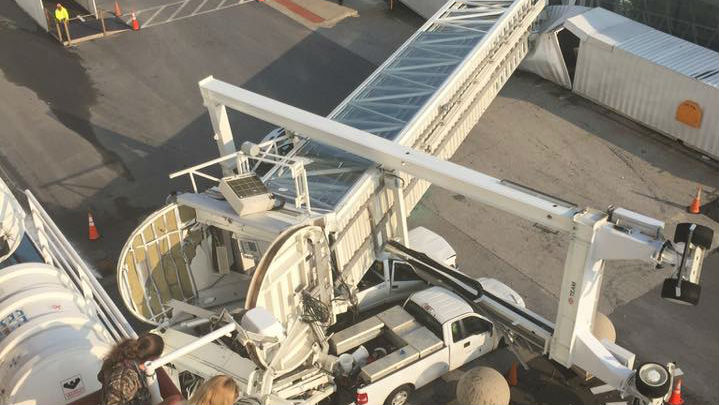 The cruise ship Carnival Pride was returning from a seven-night Bahamas cruise when it struck an elevated passenger gangway while docking in Baltimore on Sunday morning. The gangway crashed down onto several unoccupied vehicles at the terminal.
According to eyewitnesses, the cruise ship seemed to approach the dock at an unusual angle, causing the mooring hatch, which extends over the side of the ship to collide with the gangway.
Carnival Cruise Lines representative Jennifer De La Cruz said the gangway was not in use at the time and damage to the vessel's starboard mooring deck platform was minor.
No injuries were reported. Passengers were able to disembark from the ship, and embarkation for a cruise departing Sunday afternoon will happen using a crew gangway at the pier level, De La Cruz said.