British Ports Association Welcomes Government?s Environment Plan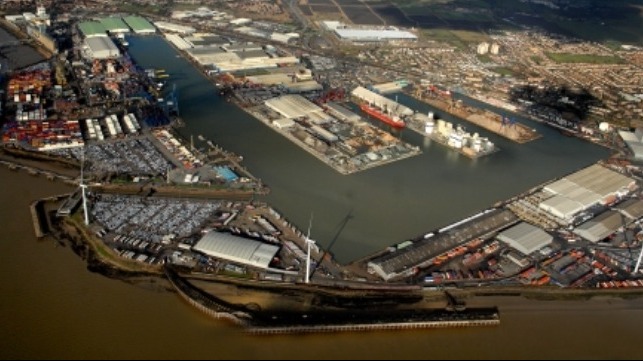 The U.K. government has published its 25 Year Environment Plan setting out how it will improve the environment over a generation by creating richer habitats for wildlife, improving air and water quality and curbing the amount of plastic in the world's oceans.
The Plan confirms that Government will make greater use of "natural capital" in its approach to environmental policy – which officials define as "elements of nature that directly or indirectly produce value to people, including ecosystems, species, freshwater, land, minerals, the air and oceans, as well as natural processes and functions."
The Prime Minister Theresa May also announced that Government will be consulting on a new independent environmental regulator, launching their air quality strategy this year, finalizing the final tranche of Marine Conservation Zones, and taking the opportunity afforded by Brexit to "take back control" of U.K. waters and put in place a more sustainable fisheries policy.
Mark Simmonds, Policy Manager at the British Ports Association, says: "We welcome the Prime Minister's rejection of the false choice between enhancing our environment and promoting economic growth. The Government must now redouble efforts to ensure that unreasonable costs are not added to plans for sustainable development. This means ensuring that Government and its agencies have the capacity to process license applications in a timely manner and that marine environmental designations are properly resourced and backed up by robust evidence.
"The Prime Minister said today that industry must play its part, and we will. But Government must be prepared to work with ports and other industries to understand concerns when they arise so that solutions on important matters such as air quality and marine plastics are viable and achieve a clear goal.
"We also very much welcome the Government's commitment to 'take back control' of U.K. waters and fisheries and urge Ministers not to dilute or waiver on that commitment as Brexit negotiations progress."
The Plan
"A Green Future: Our 25 Year Plan to Improve the Environment" sets out how over the next quarter of a century the government will:
• Crackdown on plastics by eliminating all avoidable plastic waste through extending the 5p plastic bag charge to small retailers, removing consumer single use plastics from the government estate, supporting the water industry to significantly increase water fountains and working with retailers on introducing plastic-free supermarket aisles.
• Help wildlife thrive by creating 500,000 hectares of new habitat for endangered species, supporting farmers to turn fields into meadows and other habitats, replenishing depleted soils and providing £5.7 million to kick-start a new Northern Forest.
• Be a world leader in environmental protection by investigating the feasibility of an anti-poaching taskforce to tackle the illegal wildlife trade, committing overseas aid to help developing nations combat plastic waste, and extending the UK's network of marine protected areas
• Deliver a Green Brexit by consulting on a new environmental watchdog to hold government to account for environmental standards, and setting out a new approach to agriculture and fisheries management
• Seek to embed a 'net environmental gain' principle so development delivers environmental improvements locally and nationally, enabling housing development without increasing overall burdens on developers
• Connect people with nature by creating 'nature friendly schools' and reviewing National Parks to see how they can improve and whether the network should be extended.