Viper WRL Wins its Second Prestigious NSW Export Award
Viper WRL, an Australian manufacturer, has been recognized and celebrated for its outstanding success and contribution to the states trade output at the NSW Export Awards.
Winner of the 56th NSW Export Award, Minerals, Energy and Related Services category, Viper WRL which is distributed by Lubrication Engineers Australia, has been acknowledged for its exceptional international success and for its contribution to the economy through job creation and increased prosperity for the community and state.
Viper WRL, who also won the NSW Australian Export Award in 2017, manufacturers and supplies wire rope lubrication equipment to the mining, marine, petrochemical and manufacturing industries.

The use of the Viper WRL system increases the life of wire rope assets by up to 300 percent compared to manual lubrication. Compared to manual lubrication the Viper can reduce relubrication time of ropes from several days to several hours whilst also providing a safer work environment. As the Viper delivers lubricant into the wire rope there is also an environmental benefit with less lubricant used and discarded into the environment.
In 2017/2018 the company expanded operations with an additional workshop facility on the Central Coast of NSW, increased its global distribution network to over 70 countries, increased personnel from 15 full time employees to 22, and increased sales by 32 percent.
Rodney Fitzpatrick, Owner and Managing Director of Viper WRL said: "It is an honor for the company to be recognized for the positive impact Viper WRL is making in the industry. The Viper Wire Rope Lubricator is now the world leader through continued innovations.
"2018 is an important year for Viper WRL. Being awarded the winner of our category at the New South Wales Premier's Export Awards, is wonderful recognition of our role as a major exporter of wire rope lubrication equipment to more than 70 countries around the world," Fitzpatrick said.
"We'd like to thank our customers, suppliers and employees for their support and commitment over the years."
As a winner of the NSW Export Awards, Viper WRL will now go on to represent NSW in its category at the national awards held in Canberra on Tuesday November 27, 2018.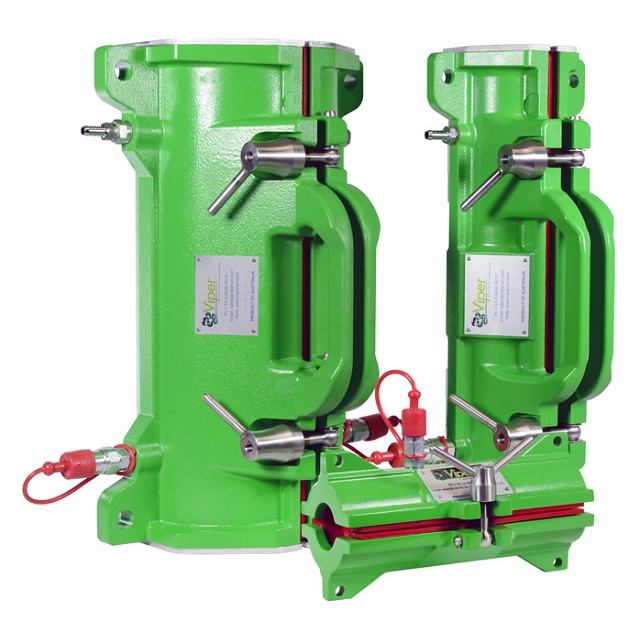 The products and services herein described in this press release are not endorsed by The Maritime Executive.