Solar Solve Supplies Millennium Class Tankers Again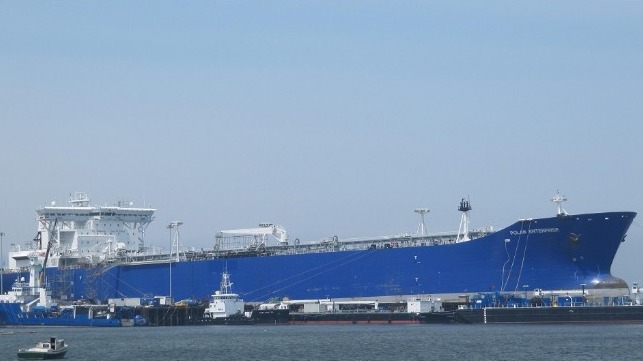 South Shields based Solar Solve Marine recently dispatched a consignment of their SOLASAFE sunscreens to the crude oil tanker Polar Enterprise, a vessel that the company had previously supplied with their Type Approved products in 2006, as part of a major project for both Solar Solve and Polar Tankers.
Over a period of five years from 2001, the team at Solar Solve Marine liaised very closely with Polar Tankers on-site representatives at Avondale shipyard in New Orleans, U.S. The contract was to supply five Polar Tankers Millennium/Endeavour class double hulled tankers with SOLASAFE roller sunscreens as a navigation safety aid. The vessels were, Polar Endeavour, Polar Resolution, Polar Discovery, Polar Adventure and Polar Enterprise and they were the first to be built in the U.S. following the Oil Pollution Act of 1990, which mandates the phasing out of single-hulled tankers.

The ships, created specifically for the transport of crude oil twice-monthly from Valdez, Alaska, to Washington, California, and Hawaii were designed in partnership with some of the world's leading naval architecture and marine engineering firms to ensure they were best-of-class tankers. For Solar Solve it meant some of the company's employees making multiple visits to New Orleans to measure for screens and then returning to install them.
John Lightfoot, Solar Solve's chairman commented, "In 2015 we received an order for some replacement SOLASAFE sunscreens for the Polar Discovery, and we have just supplied some for the Polar Enterprise. I was closely involved with some of the measuring and fitting during the original project when the sunscreens were supplied to all of the vessels with a seven-year guarantee, more than 10 years ago. It seems they have lasted much longer, which is very pleasing to know."
The products and services herein described in this press release are not endorsed by The Maritime Executive.