Roxtec Strengthens Marine and Offshore Team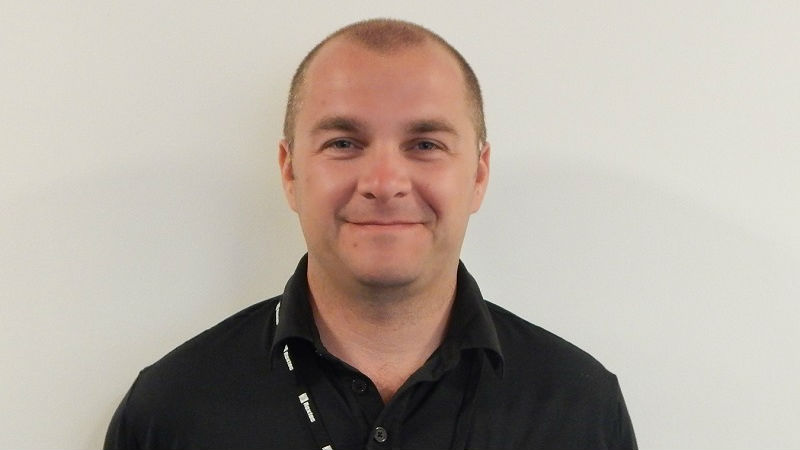 UK cable seal manufacturer Roxtec is to ramp up its operations in one of its prime markets, the marine and offshore sector after appointing a new senior manager.
David Nistorica has been named Marine & Offshore Manager for Roxtec UK and Ireland - a sector which already makes up around a quarter of Roxtec's UK turnover.
He joins with 12 years' experience in Aberdeen's offshore, marine and oil and gas sectors. This includes engineering, account management and business development roles at Lloyd's Register Senergy and Stork Technical Services.
Roxtec UK managing director Clive Sharp said Nistorica will be largely focusing on the maritime market in England and Wales including shipyards and engineering companies.
"David will be charged with building on Roxtec's formidable track record in the maritime and offshore sector worldwide," he said. "In this new role he will target the UK's vibrant maritime engineering, shiprepair and new-build markets. This may involve projects with carriers and cargo ships, cruise liners and ferries, offshore support vessels and superyachts. We are also actively targeting the UK defense sector and naval work, in line with the new National Shipbuilding Strategy."
Roxtec designs and manufactures transits which seal cables, metal pipes and plastic pipes. They can be used across many applications in the maritime environment. This includes cabinets and enclosures, engine rooms, lighting and communication applications, fire sprinkler systems, hydraulic and compressed air systems, power generators, motors and thrusters along with power supply substations.
The firm's UK turnover stands at circa £5million employing around 20 full-time staff, while the wider global group, set up in 1990, employs more than 720 staff with a circa £175million turnover. It has 25 subsidiaries and is active in more than 80 markets worldwide enabling on the ground support for projects and companies operating internationally.
Sharp said Nistorica has a strong engineering background and he will be able to keenly explain how Roxtec's products can protect people and assets from hazards including fire, flooding, explosion and electromagnetic disturbances.
"A key strength of Roxtec in the maritime and offshore sectors is its ease of use," he said. "It is not only quick to install, it is openable and adaptable to cables and pipes of different sizes. You can open up the transits whenever you need – and simply add new cables or pipes. Our non-weld sealing solutions, for example, greatly simplify ship modernization and digitalization projects."
Sharp added: "David has managed accounts across a wide variety of regions including Scotland, Norway, Denmark, Romania, Bulgaria and Ireland. He brings experience managing projects and contracts in line with safety regulations and client procedures. He also has strong knowledge in project planning, supervision of site personnel, general site construction and communications with offshore units. In previous roles he has led international business development teams and successfully pursued 'global preferred supplier' status, opening up new markets. He further benefits from an excellent working knowledge of our product line."
In the UK Roxtec is witnessing growing demand for its cruise ship cable and pipe seals recently reporting a 67pc rise in sales. Its products reduce overall weight, helping operators use less fuel, lower ships emissions and save money. Another UK project saw cable and pipe seal supplied to a six-level accommodation module on the Golden Eagle oilfield development north of Aberdeen. Meanwhile, in the military market Roxtec completed a major project to protect miles of vital cabling on board Royal Navy Type 42 Destroyer HMS York.
Further international maritime projects have seen Roxtec's sealing solutions supplied to Danish military support ships in the Absalon class and Samsung LNGC carriers. In addition, DSME, Daewoo Shipbuilding and Marine Engineering in South Korea, and TUI Cruises in Finland have placed orders.
Nistorica, who graduated from Robert Gordon University, Aberdeen, with an MBA in Oil & Gas Management, said he initially came across Roxtec's products at the start of his career. "I used Roxtec products regularly in my day to day job as an offshore technician and got to know everything about their maritime product line," he said.
"The firm is a market leader for cable and pipe transits for the maritime industry. Roxtec provides the most tested and certified sealing solution in the industry– and having Roxtec on board means safety and operational reliability. Its global reach and world class projects also provide a strong competitive edge."
The products and services herein described in this press release are not endorsed by The Maritime Executive.