NOIA Elects Chairman John Gellert and Vice Chairman Richard Clark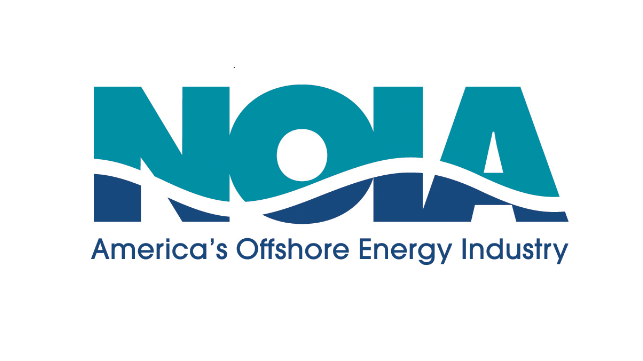 The National Ocean Industries Association (NOIA) Board of Directors has elected John Gellert as Chairman and Richard Clark as Vice Chairman for the upcoming 2018-2019 term. Gellert and Clark assumed their positions at the NOIA Annual Meeting today in Washington, D.C.

NOIA President Randall Luthi said, "John and Richard come into their roles at a time when the offshore industry is starting a new chapter. While the offshore recovery has been frustratingly slow, commodity prices are slowly climbing upwards, breakeven prices are steadily dropping and the Trump administration has been aggressive in unlocking America's energy potential.

"President Trump's Draft Proposed Program for OCS Leasing provides an unprecedented chance to explore and develop America's abundant offshore resources. Today, nearly 94% of our nation's offshore resources are off-limits. The DPP smartly reverses this course, and instead proposes opening up 90% of the U.S. OCS to future exploration and development.

"However, there is still a long road ahead before increased offshore access can be realized. I am confident that under John and Richard's leadership, NOIA will be successful in our push for policies and regulations that will help secure America's energy future."

Luthi added, "The last three years were a tough time for the industry, but we are thankful to have had David Welch steering our ship for the previous year. We were able to endure what was hopefully the worst of the storm, and we are stronger and better prepared for the future thanks to his leadership."

John Gellert is the Chief Executive Officer of SEACOR Marine Holdings. SEACOR Marine is a provider of offshore marine support vessels, serving the offshore oil and gas exploration and production industry.

Gellert has enjoyed a long career with SEACOR, where he started as a financial and market analyst in 1992. He has held a series of international appointments with both marketing and operating responsibilities in Europe, West Africa and South East Asia.

Richard Clark is a founder of Deep Gulf Energy, and he has served as its President since its inception in 2004. Deep Gulf Energy is a private firm focused on exploration and production in the Deepwater Gulf of Mexico (GOM).

Clark has had a long career focused in the Gulf of Mexico, particularly deepwater areas. In fact, 26 of his 38 years in the energy industry have been focused on the deepwater Gulf of Mexico. Clark launched his career at Shell Offshore in 1979. Clark helped found Mariner Energy, Inc., serving as its Executive Vice President and as a Board Member.

About SEACOR Marine
SEACOR Marine is a global provider of offshore marine transportation equipment and logistics services. SEACOR Marine operates a fleet of marine support vessels, serving the offshore oil and gas exploration and production industry in the Gulf of Mexico, Latin America, the North Sea, West Africa, Southeast Asia and the Middle East. Learn more at http://www.seacormarine.com.

About Deep Gulf Energy
Deep Gulf Energy is a private, growth-orientated exploration and production company focused in the deepwater Gulf of Mexico. Deep Gulf focuses on low-risk exploration and development opportunities near existing infrastructure in oil prone areas that can be tied back to existing production facilities in a safe efficient manner. We have a highly experienced management team with 30 years of experience in the deepwater Gulf of Mexico, on average, and 20 years of experience working together exclusively in the deepwater Gulf of Mexico. Learn more at http://www.deepgulfenergy.com.
About NOIA
NOIA is the only national trade association representing all segments of the offshore industry with an interest in the exploration and production of both traditional and renewable energy resources on the nation's outer continental shelf. NOIA's mission is to secure reliable access and a fair regulatory and economic environment for the companies that develop the nation's valuable offshore energy resources in an environmentally responsible manner. The NOIA membership comprises about 300 companies engaged in business activities ranging from producing to drilling, engineering to marine and air transport, offshore construction to equipment manufacture and supply, telecommunications to finance and insurance, and renewable energy.
The products and services herein described in this press release are not endorsed by The Maritime Executive.