First U.S. Wärtsilä-Equipped LNG Fueling Barge Ordered by Q-LNG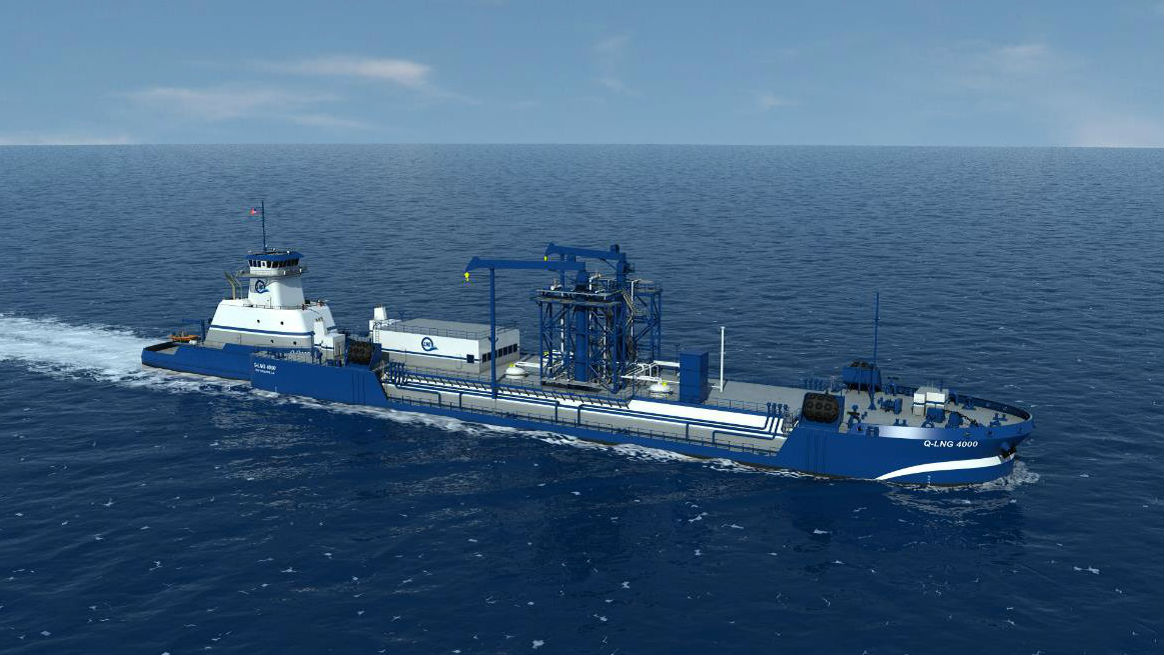 The technology group Wärtsilä has been selected to provide a broad scope of products and solutions for a new articulated tug barge (ATB). The vessel will be used to supply liquefied natural gas (LNG) fuel to cruise ships along the east coast of Florida, U.S. This will be the first fueling barge with a Wärtsilä solution operating in U.S. waters, and is seen as being an important logistics link for the growth of LNG as a marine fuel in the U.S.
The 4000 m3 capacity ATB is being built at the VT Halter Marine (VTHM) shipyard in Pascagoula, Mississippi on behalf of Quality Liquefied Natural Gas Transport LLC (Q-LNG). When delivered, the vessel will be on a long-term charter with Shell Oil Co.
The ATB comprises a barge and a tug. The barge will be fitted with a Wärtsilä LNG cargo storage, handling, and control system. Wärtsilä will also supply the barge automation, power management, and ballast water management systems, as well the bow thruster. The tug will include Wärtsilä main propulsion steerable thrusters and shaft lines, the Wärtsilä NACOS Platinum dynamic positioning system, the tug automation, as well as all navigation and communication equipment.
The order with Wärtsilä was booked in November 2017. Deliveries will continue throughout 2018 and 2019, and the vessel is scheduled to commence operations in 2020.
"Q-LNG is very pleased to again be partnering with Wärtsilä on yet another ground-breaking project. Wärtsilä's expertise in LNG systems, its solid reputation for top quality marine equipment, and its commitment to customer service fits in very well with Q-LNG's plan to advance the development of LNG as a marine fuel in North America," says Chad Verret, President of Q-LNG.
Q-LNG is owned 70 percent by Shane Guidry and 30 percent by Harvey Gulf International Marine, a company that currently has six vessels under construction or in operation with LNG solutions supplied by Wärtsilä. The success of these installations, together with recommendations from Shell, were strong factors in the selection of Wärtsilä equipment for this project.
"Wärtsilä is very grateful for the confidence placed in our solutions by VTHM, Q-LNG and Shell," says Hanno Schoonman, General Manager Sales for Wärtsilä Marine Solutions in the U.S. "Increasing the use of LNG as a marine fuel is at the core of our global business strategy, and this project represents an important step towards realizing that aim."
The products and services herein described in this press release are not endorsed by The Maritime Executive.