CHIRP Maritime Releases Annual Digest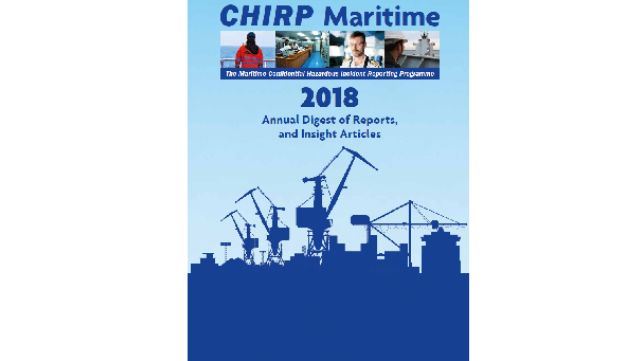 The CHIRP Charitable Trust is pleased to announce the release of the ANNUAL DIGEST 2018.
The Digest contains a summary of reports and insight articles covering a broad spectrum of maritime disciplines and was published thanks to the generous donations of 25 sponsors from the international maritime community.
As with the 2017 Digest, this edition will also be submitted to the IMO for their review and recommendation.
CHIRP Maritime is the world's foremost maritime reporting program with Feedback now available in four languages. Our network continues to grow as we reach out around the world using our local Ambassadors and our extensive network of maritime professionals, industry bodies and quality maritime operators who share the same overall objective in improving safety at sea for those who serve at sea and highlighting issues that we can all learn from.
The Digest is freely available here: https://www.chirpmaritime.org/digest/
The products and services herein described in this press release are not endorsed by The Maritime Executive.