Viking Ocean Cruises Orders Four More Ships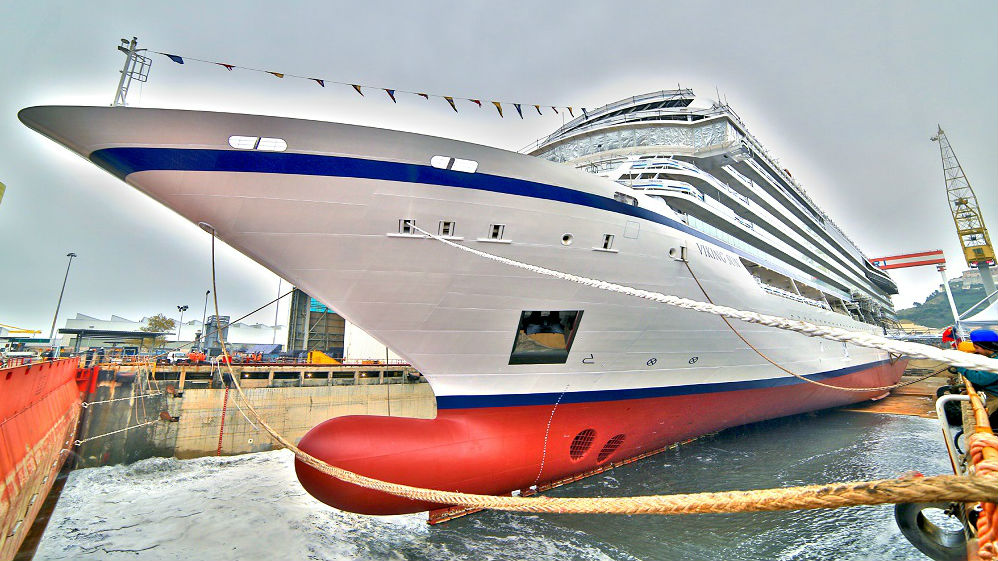 Viking Ocean Cruises has contracted to build four more ocean cruise ships according to an announcement from Fincantieri. With these new ships, Viking's ocean cruise fleet will reach 10 sister ships and further solidify Viking's position as the largest small ship cruise line.
In April 2017, Viking and Fincantieri signed a memorandum of agreement for the construction of two cruise ships, the seventh and eight for Viking, along with an option for two additional ships. Fincantieri now says that the construction contracts have become effective and that the company has exercised the option for the two additional ships. The first of these four ships will deliver in 2021, followed by two in 2022 and the fourth in 2023.
The news of these additional orders comes as Viking was celebrating the kickoff of its sold-out 141-day inaugural world cruise. The world cruise sailed from Miami on December 15 aboard Viking's newest cruise ship, the Viking Sun. The Viking Sun was delivered by Fincantieri on September 25, as the fourth sister ship in the ocean fleet.
Viking's fifth ocean cruise ship, the Viking Orion is due to be introduced in the summer of 2018 and the sixth, as yet unnamed, sister ship is due to be delivered in the spring of 2019. Dry dock work on the sixth ship began with a keel laying ceremony on October 18, 2017, at Fincantieri's Ancona shipyard. When the sixth ship enters service, Viking will have 5,580 berths, which will make it the largest small ship cruise line. It will have more berths than its competitors, which include Oceania Cruises, Crystal Cruises, Silversea Cruises, Regent Seven Seas Cruises, Seabourn Cruise Line and Azamara Club Cruises.
Viking, which was founded in 1997 as Viking River Cruises, ordered its first ocean cruise ships from Fincantieri in 2012 and introduced its first ship, the Viking Star, in April 2015. It was followed by the Viking Sea in April 2016 and the Viking Sky in February 2017. Each ship is 47,800 gross tons, with accommodations for 930 passengers all in outside cabins with verandas. Targeted at a mature traveler with interests in science, history, culture, and cuisine, Viking offers price-inclusive cruises focused on the destinations. Each ship features a serene Scandinavian design with unique elements, including a dining room with glass rollback walls for al fresco dining and an infinity swimming pool.
In October 2017, Viking also announced that it had placed an order for seven new river ships, including six additional Viking Longships and one additional vessel based on the Longships design that will sail on Portugal's Douro River. These new river cruise ships will enter service in 2019.
Viking currently operates a total of 63 vessels offering both river and ocean cruises.