U.S. Firm Plans to Proceed with Disputed Salvage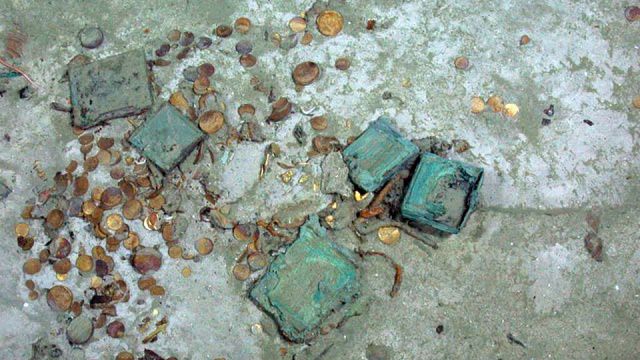 Bellevue, Washington-based Sea Search Armada intends to mount an expedition to the site of one the world's most potentially lucrative shipwrecks, the galleon San Jose – over the objections of the government of Colombia, which asserts that it found the wreckage and holds title to the treasure.
Sea Search's director, Jack Harbeston, says that the firm's predecessor, Glocca Morra Company, found the wreck thirty years ago, and that Colombia's supreme court has ruled in its favor on the question of ownership. The debate hinges on the precise location of the wreck and the latitude and longitude in the claim, and on the wording of the original filing. Both sides assert that the facts back up their interpretation – but Sea Search intends to resolve the matter by recovering artifacts from the wreck directly.
"We would be recovering artifacts – that would certainly be one of the top items on our list," Harbeston told the Miami Herald. Unless Colombia's government sends its navy, he intends to proceed, but he hopes and expects that it will abide by the earlier court ruling.
Colombian officials have not published their own plans for salvage, making an exact forecast difficult, but President Juan Manuel Santos has described the cargo as "the patrimony of all Colombians," an unequivocal stance. In addition, Harbeston says that the San Jose carried treasure from several regions of South America, now separate nations, and the galleon was headed for Spain – so even if Colombia's interests could be resolved, several other governments could lay claims. As with many other sunken treasures before, her cargo – estimated at six years' worth of the colony's precious metal and gem production, worth billions – may be subject to extended litigation.