U.S. Navy Names Destroyer for Korean War Hero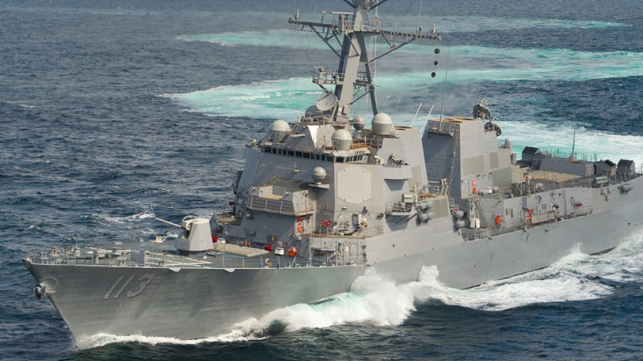 Secretary of the Navy Richard V. Spencer has named the future Arleigh Burke-class destroyer DDG 131 in honor of a Korean War hero, Aviation Machinist's Mate 3rd Class George M. Neal.
"At significant risk to his personal safety, Petty Officer Neal distinguished himself by volunteering to go into harm's way into North Korea to rescue a fellow service member," said Spencer. "He was a hero, and I am proud his legacy will live on in the future USS George M. Neal (DDG 131)."
Neal served a U.S. Navy helicopter rescue unit embarked on the Australian light cruiser HMAS Sydney during the Korean War. On July 3, 1951, Neal and pilot Lt. j.g. John Koelsch attempted to rescue Marine Corps Captain James Wilkins, who had crashed near Yondong, North Korea after his fighter was hit by antiaircraft fire.
Keolsch and Neal located Wilkins and under increased enemy fire lowered the rescue sling. However, the helicopter was soon disabled and crashed. For nine days, Neal assisted Keolsch and Wilkins in evading enemy forces. However, the three men were ultimately captured and held as prisoners of war. Keolsch died in captivity, but Wilkins and Neal were released and returned to the United States with more than 320 fellow POWs in 1952.
The future USS George M. Neal (DDG 131) will be a Flight III Arleigh Burke-class destroyer, the all-purpose workhorse of the Navy's surface fleet. The ship will be constructed at the Huntington Ingalls yard in Pascagoula, Mississippi.