San Juan's Cruise Industry is Back in Business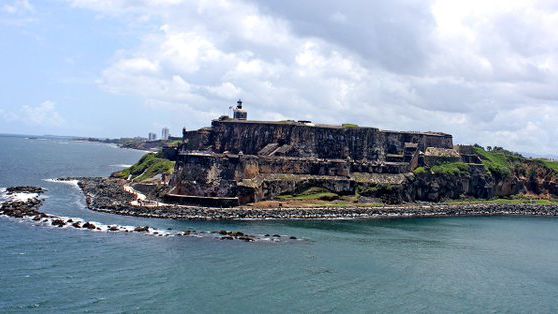 Tourists and cruisers are watching closely as Puerto Rico recovers from the effects of Hurricane Maria, and the cruise industry is providing regular updates on the status of infrastructure and amenities on the island. The news is largely positive: cruise lines have already returned to Old Town San Juan, where shoreside attractions are up and running, reports Royal Caribbean. Biking, walking, and Segway tours are available as usual, and the shops at the Mall of San Juan have reopened. The Puerto Rico Tourism Company has been working with government agencies and the private sector to resture the island's tourism infrastructure as quickly as possible.
For cruisers arriving and departing by air, Luis Munoz Marin International in San Juan is fully operational with scheduled domestic and international flights. Ground connections between the Old Town San Juan cruise terminal and the airport are still "somewhat limited," though, and Royal Caribbean is providing a complimentary airport transfer service.
Cruisers aren't the only ones returning to San Juan. The Puerto Rico Convention Center will resume its normal schedule in January when the Caribbean Hotel and Tourism Association (CHTA) holds its annual Caribbean Travel Marketplace, a major industry event for travel professionals. "In rolling out a reenergized Caribbean Travel Marketplace, we look forward to showing the world how the courage, determination and hard work of the Puerto Rican people and tourism industry has prevailed in view of the challenges they are currently facing," said Frank Comito, the group's director.
Away from San Juan, though, the island is less prepared for visitors. About one third of Puerto Rico's hotels are not accepting reservations, according to Royal Caribbean's estimates, and 70 percent of the island remains without power. The Puerto Rico Now website is maintaining a list of the operating status of 100 hotels around the island, including their projected reservation availability dates, allowing visitors to check ahead.
Flight options will also be somewhat reduced in the near future: JetBlue, the island's busiest airline, is planning to reallocate some of its capacity to other nearby markets on a temporary basis. The airline's execuives said in their third quarter earnings call that the flights that cater to leisure travelers will be dialed back to match demand. "It's important to note that we are deploying that capacity in places that I would call temporary, because we do expect that capacity will go back to Puerto Rico as the island redevelops," said Marty St. George, JetBlue EVP for commercial and planning.