Russia Prepares for Arctic Terrorism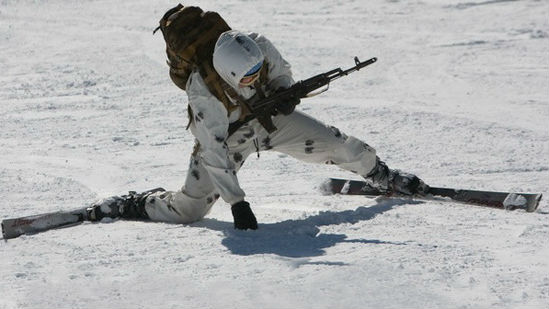 Russian president Vladimir Putin has decided to establish a counter-terrorism center in Murmansk amid fears that terrorism is coming to the Arctic.
The Barents Observer reports a government degree stating the center will "organize use of force" and "manage counter-terrorism operations" in Russian territorial waters, the economic zone and on the Russian continental shelf.
Similar centers will be built in Kaspiisk, Yuzhno-Sakhalinsk, Petropavlovsk-Kamchatka and Sevastopol, local media reports.
Murmansk lies above the Arctic Circle on the shores of Kola Bay, an inlet of the Barents Sea.
Russia has been building its military capabilities in the Arctic over the last few years including building and upgrading bases on the New Siberian Islands and Franz Josef Land.
Early in 2015, the Russian Armed Forces officially established its new Arctic Brigade, a force partly based on the 80th Independent Motor Rifle Brigade in Alakurtti and the 200th Independent Motor Rifle Brigade in Pechenga, both of them located near the borders of Norway and Finland.
The Barents Observer reports that the new unit conducted a major anti-terrorism exercise in October.
Also in October, Russia's defense ministry said it has built a military base in the far northern Arctic where 150 soldiers can live autonomously for up to 18 months.