Researchers Aim to Develop Sustainable Anchoring Practices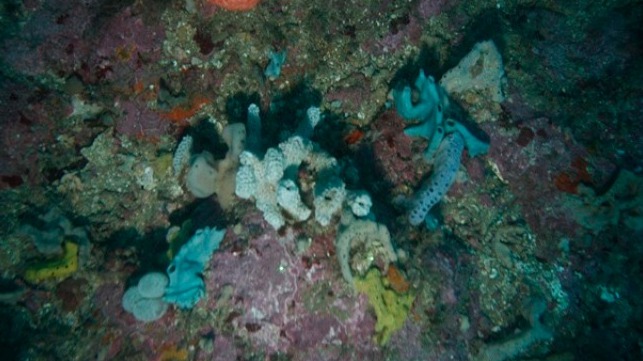 A partnership between the University of Wollongong and NSW Ports in Australia will explore options for ecosystem-based management of seafloor environments at anchorages.
The team is examining how deepwater anchors affect seabed ecosystems at Port Kembla with the aim of identifying areas of high conservation value while working with the shipping industry to create sustainable anchoring practices. It is hoped that the practices developed will benefit marine life not only in the waters off Port Kembla but at ports around Australia and around the world.
The partnership builds on an existing collaboration between the University and the NSW Office of Environment and Heritage to map sections of seafloor near ocean-going vessel anchorages. The researchers are using sonar and video systems mounted on the research vessel RV Bombora to map areas of the NSW coast, and their initial investigations have revealed that ships are anchoring in previously undiscovered rocky reefs. The researchers found that rocky reefs cover close to 60 percent of the seabed between Bellambi Point and Five Islands.

The find is significant, as rocky reefs house significantly more biodiversity than soft sediment seafloor environments and are also less commonly encountered at depths of over 60 meters. Rocky reefs provide the conditions needed for habitat-forming marine species like sponges, ascidians and temperate corals, and damage to them can have implications for a host of species including commercially important fish species.

The project is part of the University's Global Challenges focused on transformative interdisciplinary research. It is examining the effect of anchors and anchor chains on the ocean floor near Australia's busiest ports, including Port Kembla, Newcastle, Port Dampier in Western Australia's Pilbara region and Townsville on the edge of the Great Barrier Reef.
Deepwater vessels are essential to the nation's trade links; more than 11,000 vessels Australian ports annually, supporting an industry worth $200 billion every year.