Pasha Signs for New Car Terminal in San Francisco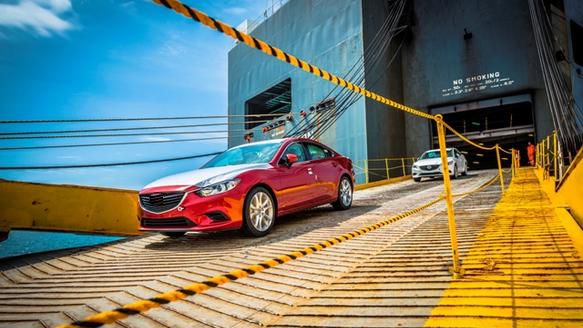 The San Francisco Port Commission has approved a 15-year terminal management agreement with Pasha Automotive Services (PAS) for the use of Pier 80, an arrangement expected to revitalize the facility and create new jobs and revenue at the port.
Pasha offers shipping services between the U.S. West Coast and Hawaii, and operates auto terminals at San Diego and Grays Harbor, Washington. The new agreement will add San Francisco to its roster, and will permit on-dock car preparation and car detailing, with capacity for up to 96 ships and 150,000 vehicles per year - plus breakbulk traffic or vessel lay berthing.
The port says that other auto terminals on the West Coast are near capacity, and the 60-acre general cargo terminal is presently underutilized. It anticipates additional traffic from Asian and European markets, plus growth in short-sea shipping as a mode of transport from Mexican auto manufacturing plants to the U.S. Exports are expected as well for the Pacific Rim markets.
The pier will provide about 50 longshore jobs during operations, plus over 100 more positions for auto processing, and the port intends to fill as many of these openings as possible with San Francisco residents. "This is a winning partnership for San Francisco and Pasha Automotive Services," said Interim Port Director Elaine Forbes. "Pier 80 will again become an active maritime industrial hub while creating hundreds of new blue-collar jobs in the Southeast neighborhoods and generating additional revenue for the port and Pasha."
Port Commission President Willie Adams said, "This signals a new era for cargo in San Francisco. We are open for business again and the economic engine that supports working people is back too."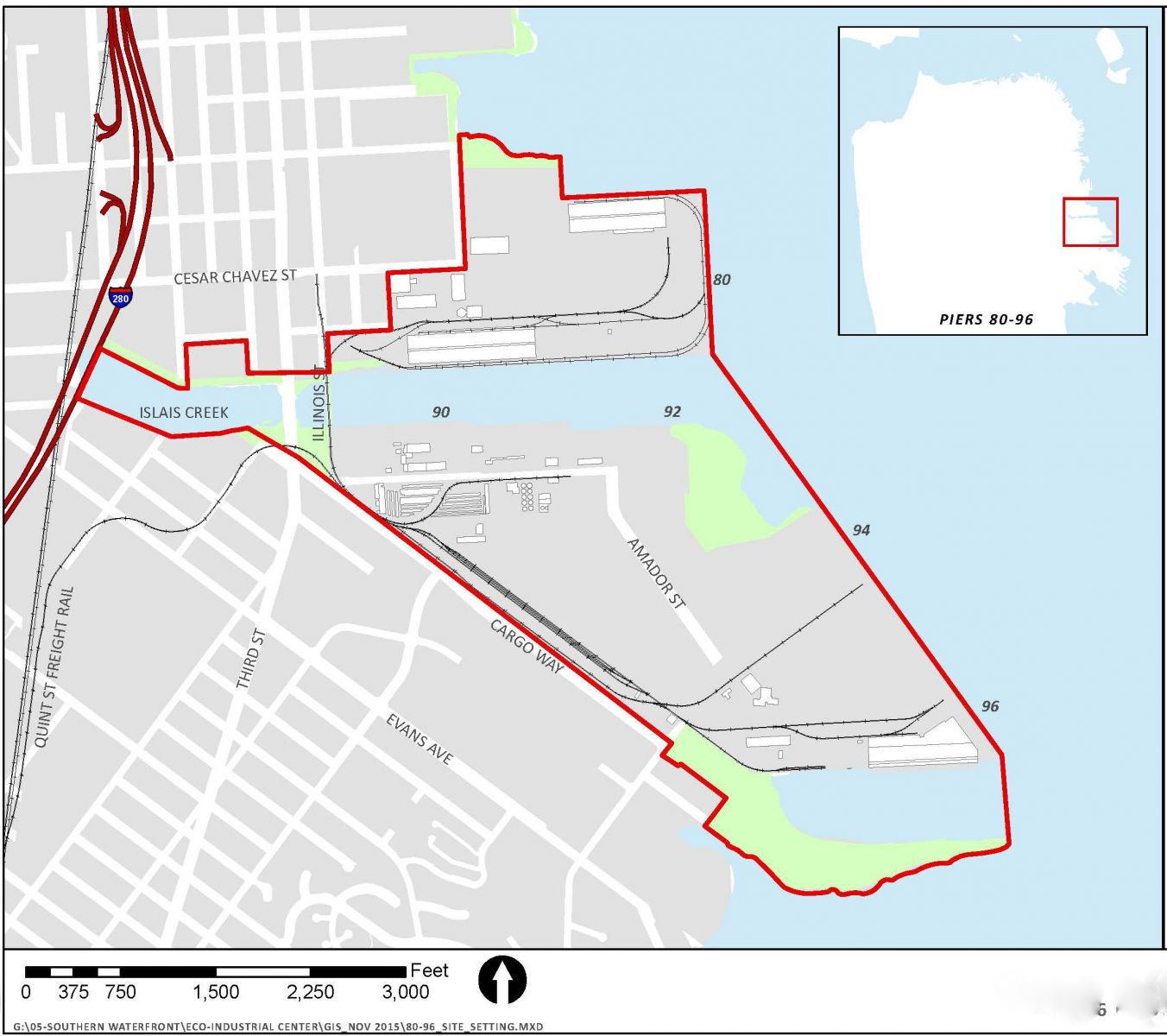 Pier 80, top center (image courtesy San Francisco Port Commission)