Objection to Eimskip's Acquisition of Nor Lines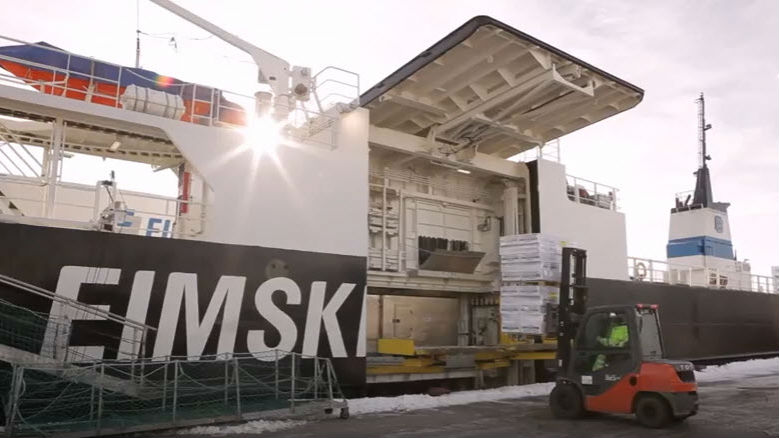 The Norwegian Competition Authority has objected to Eimskip's acquisition of the Norwegian shipping and logistics company Nor Lines. A notice given to Eimskip reflects the Authority's preliminary conclusion, and Eimskip has 15 business days to present counter-arguments.
The Iceland-based company is now evaluating its next steps with legal advisors.
Eimskip entered into an agreement to acquire Nor Lines in November last year.
The operation of Nor Lines has been challenging over the past years, says Eimskip, and the business will be restructured in order to improve the company's services and profitability by aligning it with Eimskip's current operations in Norway. Norwegian exporters and importers will benefit from the synergy between the liner services of the two companies, the company says.
The estimated annual turnover of Nor Lines is approximately $115 million, and the company has about 200 employees. The acquisition is being financed with cash.
The history of Nor Lines goes back to 1930, and the company is currently operating an extensive service network in Norway, handling general and reefer cargo on sea and land. Nor Lines offers regular services to and from Norway and has built up a land transport system where, among other, rail transport is an important element in a number of service routes.
Today, Nor Lines operates a fleet consisting of seven cargo vessels that operate three different trade lanes in and out of Norway. Restructuring will be made to the vessel fleet and the operation of the company, where Eimskip will take over the operation of five vessels out of the seven and thereby strengthen the combined service network between Norway, continental Europe and the Baltic Sea. Out of the five vessels, one will be owned and four will be chartered.
Nor Lines is providing an extensive land operation with a network of 60 terminals along the Norwegian coast which connect the trucking and sea operation, providing a door-to-door solution. Out of the 60 terminals, the company is operating 14 terminals and 46 are operated by agents. Through the network, the company is also providing warehouse operations and freight forwarding. Nor Lines' service network consists of 450 trucks, owned and operated by third party, that cover the land based transportation, operating 50 direct lines between the 14 terminals.
Furthermore, Nor Lines is selling cargo capacity on the 11 vessels of Hurtigruten, which operates along Norway's western and northern coast, calling at 32 ports on a daily basis.
Eimskip was founded in 1914 and is a publicly traded company with its shares listed at Nasdaq Iceland. The company runs a network of 60 offices in 20 countries and operates 20 vessels.
More Deals in the Pipeline
In January, Eimskip and Greenland's Royal Arctic Line signed a container shipping cooperation agreement, subject to confirmation from competition authorities, and both placed orders for new Polar Code-compliant container ships.
Details of the cooperation agreement have yet to be released, but Eimskip has finalized a contract with China Shipbuilding Trading Company and Guangzhou Wenchong Shipyard for two 2,150 TEU container vessels, each worth approximately $32 million. The vessels are expected to be delivered in 2019. The contract is subject to financing and Eimskip is working on securing the funding of the vessels.
Royal Arctic Line has also signed a contract for the construction of a similar vessel.