New York to Study Offshore Wind Transmission Technology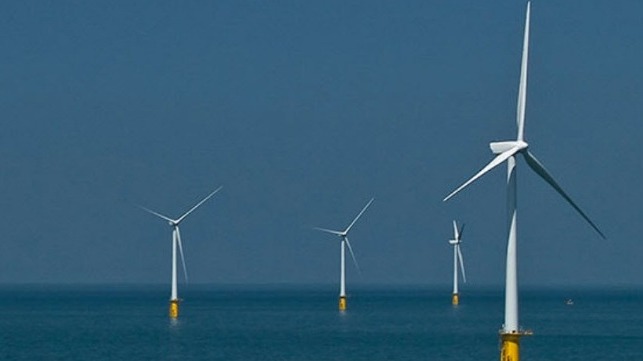 New York Governor Andrew M. Cuomo has announced a memorandum of understanding has been signed by New York power agencies and partners to conduct a study of successful offshore wind transmission models - with a specific focus on large-scale European projects - to guide the state's procurement of offshore wind generation.
The New York Power Authority will lead the study, which aims to learn from European infrastructure design and best practices in connecting wind-generated power to transmission networks and the power grid. Particular attention will be given to the physical design, including radial and network connections and interconnections between the projects and to the respective onshore transmission systems as well as development and rate structures. The study will also focus on the ownership structures, business models and financing approaches used in each jurisdiction, as well as the regulatory approaches governing transmission development and cost recovery. Results of the study are expected this fall.
New York Independent System Operator, Con Edison, New York State Energy Research and Development Authority (NYSERDA) and Long Island Power Authority will collaborate on the initial phase of the research.
Cuomo aims to reach 2,400 megawatts of offshore wind in waters off the Atlantic Coast by 2030, enough to power 1.2 million New York households. NYSERDA will procure approximately 800 MW of offshore wind through a solicitation issued in the fourth quarter of 2018. Awards are expected to be announced in the second quarter of 2019. If needed, a second solicitation will be issued in 2019.
Offshore wind costs have declined significantly in Europe, and NYSERDA estimates that by 2030, New York can attract a $6 billion New York industry that will support nearly 5,000 new jobs in manufacturing, installation and operation of offshore wind facilities. Nearly 2,000 of these jobs would be in operations and maintenance, providing long-term career opportunities.
The New York State Offshore Wind Master Plan was announced earlier this year. The Governor also directed NYSERDA to invest $15 million in clean energy workforce development and infrastructure advancement to train workers to support the growth of the offshore wind industry. In June, NYSERDA was awarded a $18.5 million U.S. Department of Energy grant to lead the National Offshore Wind Research and Development Consortium. This nationwide offshore wind research and development consortium will be supported through a public-private partnership including the offshore wind industry, utilities, research laboratories and other states.
The state aims to obtain 50 percent of its electricity from renewables by 2030.

New Jersey Proposal
Also this week, EDF Renewables North America and Fishermen's Energy announced the submission of a joint petition for approval of the Nautilus Offshore Wind project, located in state waters off the coast of Atlantic City in New Jersey. The partners aim to bring a first project online by 2020.
The project is expected to generate skilled offshore wind construction and operations jobs, positioning the local workforce to build gigawatts of wind projects off New Jersey's coast and up-and-down the Atlantic coast. These workers will be the first wave of the nearly 40,000 jobs that are expected to be created in the U.S., building the 8GW of offshore wind that's currently in the project pipeline.