MOL Launches Battery-Hybrid Vessel Powered by Hydrogen and Biofuel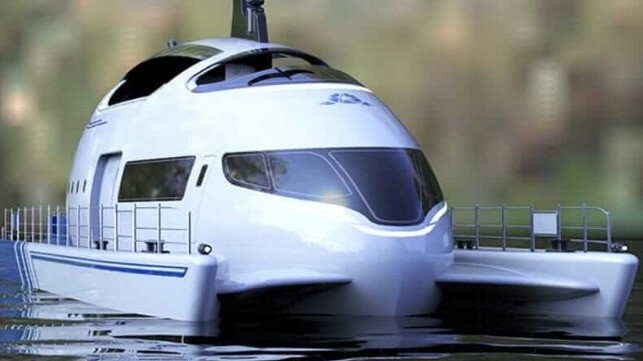 On Wednesday, Japanese shipping giant MOL and its partners held a launch and naming ceremony for a unique new low-emissions vessel, the Hanaria. This one-of-a-kind passemger vessel is designed to run on hydrogen, biofuel or battery power, and will deliver dramatic CO2 reductions for its operators.
Hanaria is owned by Motena-Sea, a joint venture led by MOL and three other Japanese companies, and is under construction at Hongawara Shipbuilding in Fukuyama. The name evokes the "elegance of a magnificent song," according to the owner.
Hanaria's multiple fuel options give the crew a palette of choices to select from, and can reduce emissions by 50-100 percent when compared with a comparable fossil-fueled vessel. The powerplant can propel the 100-foot vessel at speeds of up to about 11 knots.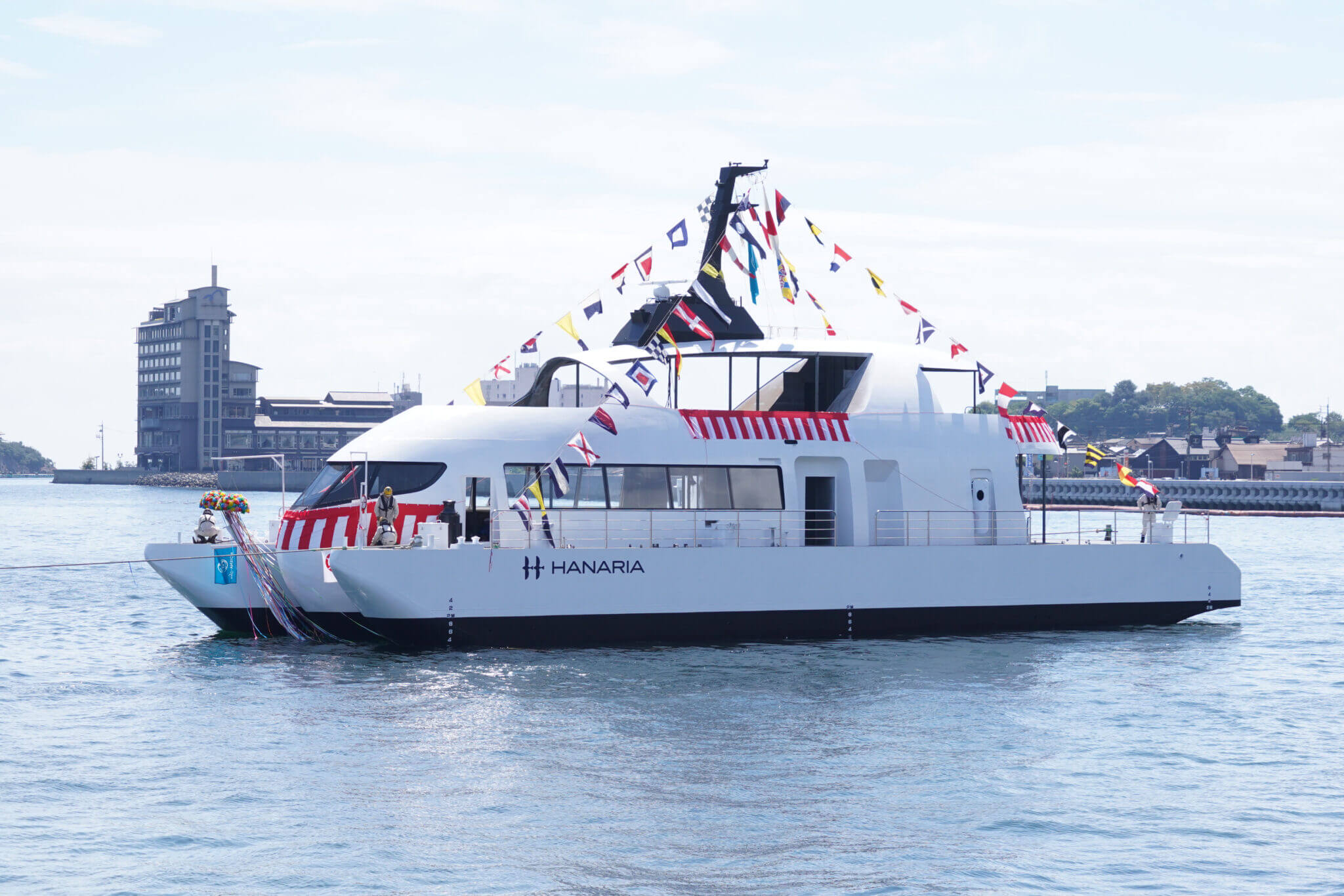 Images courtesy MOL
Construction is still under way, and the vessel should be completed by March 2024. It is slated to begin operating in Fukuoka shortly thereafter.
According to Motena-Sea, one of the vessel's uses will be to provide support and inspection services for offshore wind turbines off the port of Kitakyushu. The Kitakyushu - Hibikinada wind farm is under construction now, and turbine installation should be completed by the end of 2024. It will also be available for charter and for use as a meeting space.
MOL aims to achieve net zero greenhouse gas emissions in its operations by 2050, and it has launched a range of futuristic projects in order to further this goal. Among others, these include the Wind Hunter Project, a concept for a zero-emission ship that uses wind power for propulsion - and creates its own hydrogen fuel. The firm is also investigating fiberglass wing sails; rotor sails; bio-methane; and biofuel.