Photos: Man-Overboard Victim Rescued off Port Everglades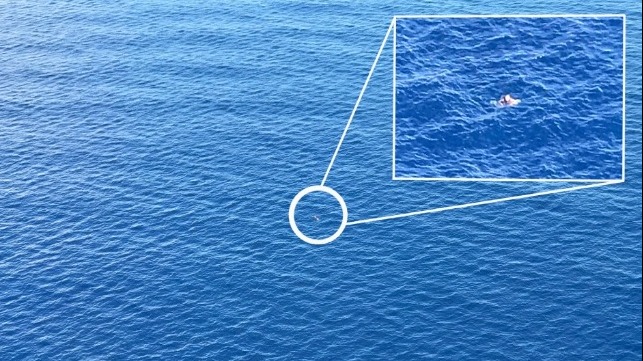 On Wednesday, the U.S. Coast Guard found and rescued a seafarer who went missing from the boxship Vega Sagittarius off Port Everglades, Florida.
At 0640 hours Wednesday morning, the Vega Sagittarius reported that crewmember Lorejei Moscoso had gone missing. Moscoso, a 25-year-old Philippine national, was last seen on board at 0530 hours.
Coast Guard watchstanders at Fort Lauderdale lauched a response boat crew and a helicopter crew to search for the missing mariner. The team aboard the helicopter located Lorejei at a position about five miles off Port Everglades, and they directed the response boat to his position for a successful rescue. He was transferred to emergency medical services for treatment.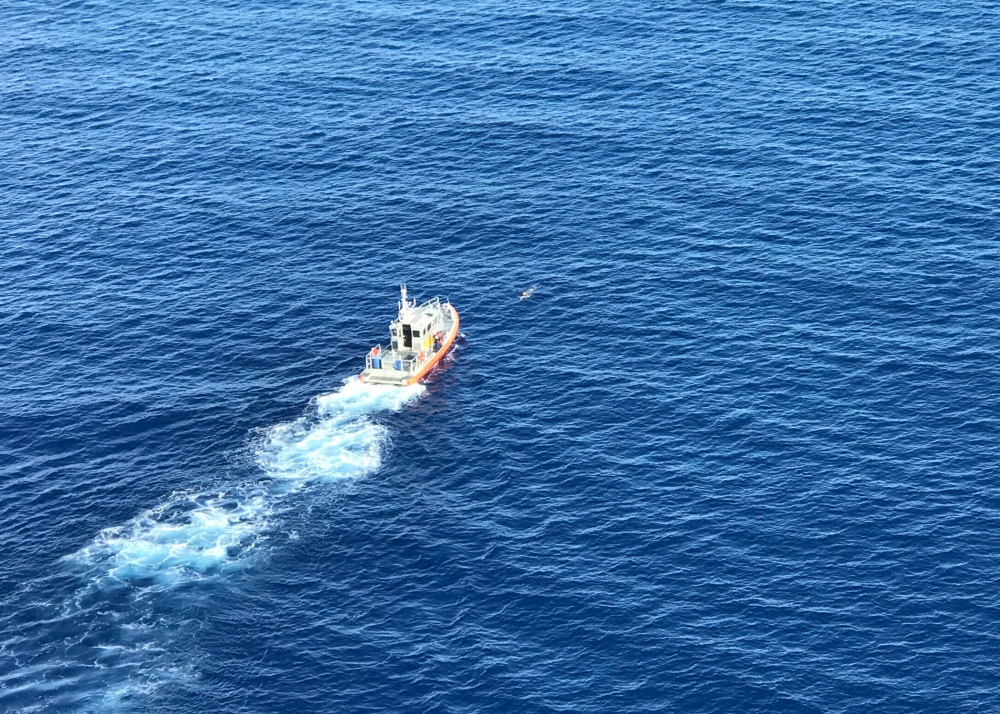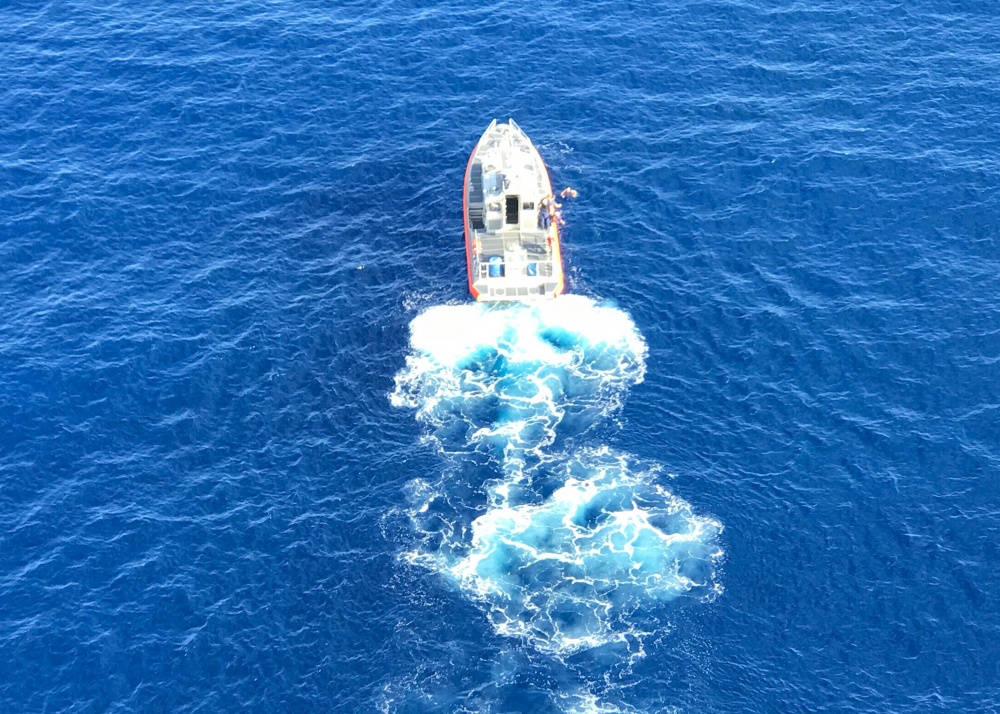 Images taken by the helicopter crew show Moscoso as a small visual target against the backdrop of a calm blue sea, illustrating the inherent challenge of a man-overboard search (image top). According to the Coast Guard, Lorejei was treading water at the time of his rescue. The warm water temperature off Port Everglades (82 degrees F on Wednesday) indicates a longer potential window for rescuing an unaided swimmer than the short timetables found in the North Atlantic or North Pacific.