Maersk Joins BoxTech Container Database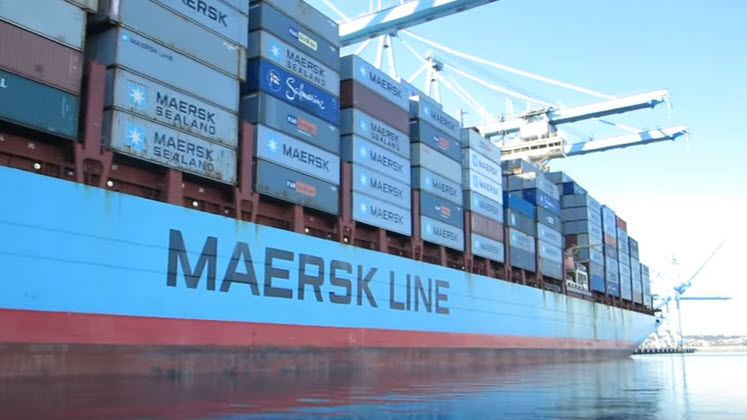 Maersk Line has uploaded the technical details of its entire container fleet to BoxTech, the database provided by the Bureau International des Containers (BIC). Following the upload, the BoxTech database now holds details of more than 7.5 million shipping containers, approximately 30 percent of the global container fleet.
Launched in July 2016, the non-profit BoxTech Technical Characteristics Database is designed to help shippers, forwarders, terminals and other parties to digitalize more of their operations. With more than 1000 total users, the database is utilized to obtain container weights and sizes and will soon offer additional functionality such as status and recovery alerts.
The automated system enables a seamless flow of container information between different parties throughout the supply chain, increasing efficiency and reducing manual tasks. "We strive to simplify and create transparency across our customers' entire supply chains. This digital platform provides our customers ease in complying with industry regulation. In turn, access to precise data on the weight of the loaded container will support our drive towards increased fleet safety," says Ingrid Uppelschoten-Snelderwaard, Head of Equipment at Maersk Line.
Other companies to recently upload fleet details include Florens, Blue Sky Intermodal, TS Lines, Pan Ocean and CK Line.
The BIC supports the international container industry with multiple registration databases. It has played a major role in the organization of maritime transportation containers since the early 1960s, facilitating commercial exchanges and helping define and standardize areas such as technical control, strength, coding, identification and the marking of containers.
In 1970, the BIC developed an alphanumeric system for marking containers known as the BIC-CODE system. The International Organization for Standardization (ISO) adopted the system in 1972 and entrusted the BIC with the exclusive management of the allocation of the BIC-CODES for international container transport and the publication of its official Register of owners' codes.