Maersk Drilling to Become Stand-Alone Company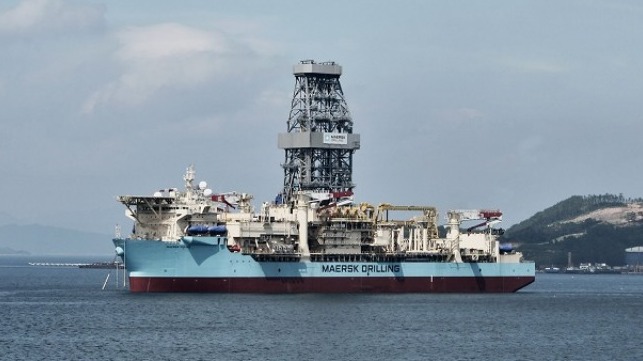 A.P. Møller - Maersk has decided to pursue a separate listing of Maersk Drilling on Nasdaq Copenhagen in 2019.
Debt financing of $1.5 billion has been secured from a consortium of international banks to ensure a strong capital structure after a listing.
Listing Maersk Drilling as a standalone company would allow shareholders the possibility to participate in the value creation opportunity of a globally leading pure play offshore drilling company with long-term development prospects, says Maersk in a statement.
The decision on the future of Maersk Drilling marks a milestone in the business transformation of A.P. Moller - Maersk towards becoming an integrated transport and logistics company as announced in September 2016. The target was set to find new viable solutions for the oil and oil related businesses within 24 months. During the past two years solutions for Maersk Oil and Maersk Tankers have also been found, and consideration is being given to Maersk Supply Service's future.
Net cash proceeds to A.P. Moller-Maersk from separation of Maersk Oil, Maersk Tankers and now expected Maersk Drilling is around $5 billion. Maersk Drilling's separate financing is expected to release cash proceeds of around $1.2 billion to A.P. Moller - Maersk.
In addition, A.P. Moller-Maersk sold Total S.A. shares for an aggregated amount of around $1.2 billion during July 2018. The group retains 78.3 million shares in Total S.A. with a current aggregated value of around $5 billion.
A.P. Moller-Maersk's overall transport and logistics business has grown significantly over the last two years - both organically and inorganically through the acquisition of Hamburg Süd. A turnover close to $40 billion is expected for 2018, equaling an increase of almost 50 percent since 2016. Synergies are being realized and the business is on track to deliver around $1 billion by the end of 2019 from integration of Hamburg Süd and increased collaboration across the group's transport and logistics business.
"With the decision made on Maersk Drilling, A.P. Moller - Maersk can stay focused on transitioning into an integrated transport and logistics company and developing solutions to meet our customers end-to-end supply chain management needs," says CEO of A.P. Moller - Maersk, Søren Skou. "New value adding services as well as customer experience are improving continuously based on digital solutions."
In the second quarter of 2018, A.P. Møller - Maersk's revenue grew 24 percent to $9.5 billion.