Kongsberg Completes Acquisition of Rolls-Royce Commercial Marine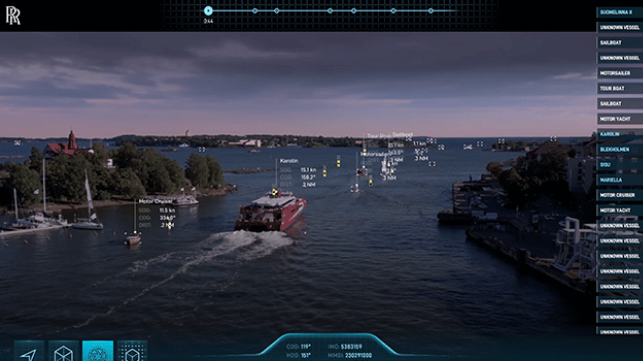 With the European Commission's approval, Kongsberg has completed its acquisition of Rolls-Royce Commercial Marine, the marine technology arm of aerospace and defense giant Rolls-Royce.
The purchase gives Kongsberg access to Rolls-Royce's marine propulsion, deck machinery, automation and control product lines, along with a service network spanning more than 30 countries. It also covers Rolls-Royce's naval architecture division, which has designed about 1,000 offshore, passenger, fishing and specialty vessels to date.
The sale also transfers Rolls-Royce's Ship Intelligence activities, which have yielded new technology for remote and autonomous vessel operations. Rolls-Royce Marine has been a leading proponent of autonomous vessels in commercial applications. Last year, Rolls-Royce Marine's autonomy team debuted a new "situational awareness system" that deploys many of the building blocks of autonomous ship technology to provide advice for bridge personnel.
Rolls-Royce began seeking a buyer for its commercial marine assets in January 2018. "This is the right time to be evaluating the strategic options for our Commercial Marine operation," said CEO Warren East at the time of the announcement. "The team there has responded admirably to a significant downturn in the offshore oil and gas market to reduce its cost base. At the same time, we have carved out an industry-leading position in ship intelligence and autonomous shipping and it is only right that we consider whether its future may be better served under new ownership."
Rolls-Royce and Kongsberg signed an agreement for the acquisition in July 2018, and with approval from the European Commission now secured, the companies will begin merging their operations. Rolls-Royce will record net proceeds in the range of $500 million from the sale.
As previously announced, Rolls-Royce is retaining its naval gas turbine business line and its American-based propeller operations as part of its Defense division. Rolls-Royce is also keeping its MTU and Bergen Engines brands, which are housed in the portfolio of its Power Systems division.