Jaxport's Container Volumes Show Rapid Growth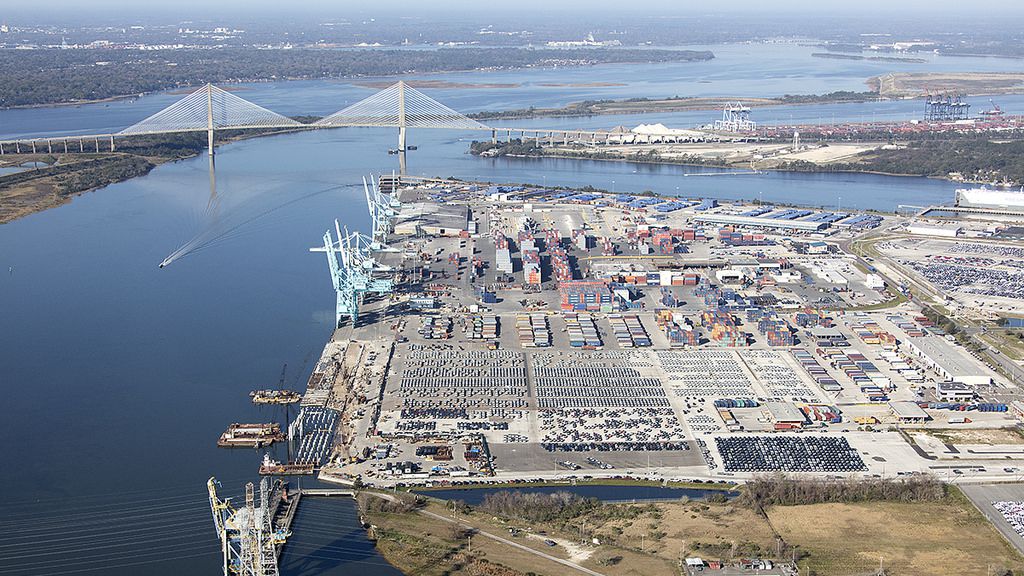 Jaxport, the port of Jacksonville, Florida, reported over 20 percent growth in container volumes in the first two months of its current fiscal year, moving over 200,000 TEU versus 165,000 TEU in the same period last year. Growth was especially strong in Asian container volumes, which made up more than a quarter of the total. Over the past five years, Jaxport has recorded an average of 21 percent annual growth in Asian container volumes.
The port is also recording double-digit growth in vessel calls and total tonnage, each up 19 percent. Last year, Jaxport and private users of the harbor moved more than 1.3 million TEU, making Jacksonville the number one container port complex in Florida.
Forbes contributor Ken Roberts has recently named the Port of Jacksonville one of the nation's fastest growing import ports by value in 2017. A $2 billion increase in import value places Jacksonville's port in the top ten in the United States.
The growth is attracting large distributors to the Jacksonville area, like Article, a Canadian online furniture business that will soon open its fourth American warehouse in North Jacksonville. "Jacksonville is the ideal location for our next facility because it places us within a daylong drive of more than 60 million consumers, dramatically reducing transit and delivery times," said Aamir Baig, Article's CEO. Jacksonville's direct access to Asia through both the Panama and Suez canals, its worldwide cargo service from more than 40 ocean carriers and its 36 daily train departures also helped to attract Article's business.
All this growth allows Jaxport to support the local economy by hiring small contractors for port improvements and operations. The port says that over the past three years, it has spent over $16 million with small, local businesses, including $6 million in 2017 alone. "As our cargo volumes continue to grow, our positive impact on the community grows, too," said Eric Green, Jaxport CEO. "There is a direct correlation."