Itochu Proposes an Ammonia Bunkering Facility at Algeciras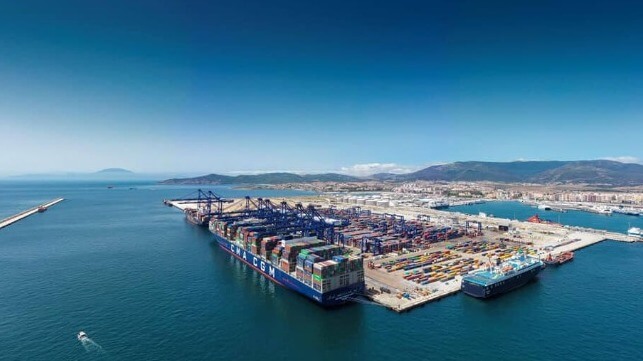 Last week, Japanese multinational Itochu Corporation and Peninsula Petroleum, a leading supplier of alternative marine fuels, signed an MOU (Memorandum of Understanding) that will see the two companies jointly develop an ammonia bunkering facility at the Port of Algeciras.
"Peninsula's active investment and vast expertise in alternative marine fuels will be pivotal in the development of the ammonia bunkering facility in Algeciras," stated Itochu.
According to Itochu, the Port of Algeciras is well-suited for a bunkering location due to its position near the busy shipping lanes of the Strait of Gibraltar. Moreover, Peninsula Petroleum has a strong foothold and relationship with key stakeholders across the Mediterranean, including the Port of Algeciras, as well as experience in LNG and biofuels.
In addition to Spain, Itochu has been promoting the development of an ammonia bunkering project in Singapore and is also encouraging the development of bunkering hubs in Panama, the Middle East, and Japan.
Ammonia is becoming a popular zero-emission marine fuel candidate and could be a solution to greatly reducing greenhouse gas (GHG) emissions if it can be used more commonly as a marine fuel. However, safety concerns linger, especially regarding its toxicity. To address these challenges, Itochu signed a MOU with eight companies last Friday. These companies will collaborate on a joint study of ammonia bunkering safety for an ammonia-fueled containership. This will be a successive phase of an earlier study launched in 2021, involving 34 companies studying ammonia bunkering safety.
Itochu is also involved in the development of ammonia-fueled vessels, including a containership and a bulk carrier, which obtained Approval in Principle (AiP) in 2022.