International Ship Repair Gets New COO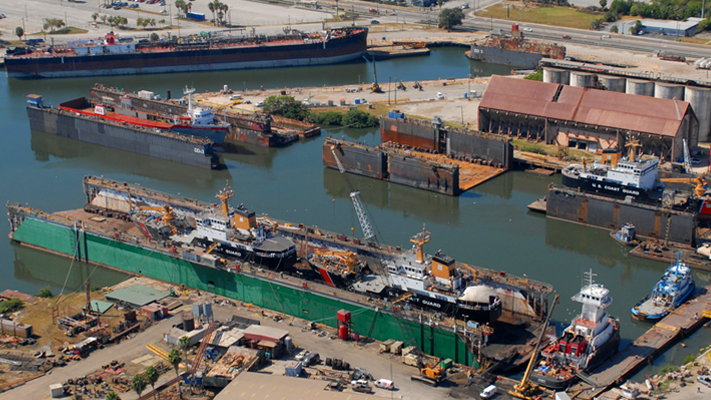 Reuben Byrd, formerly chief operating officer at Grand Bahama Shipyard, has taken the position of COO at International Ship Repair and Marine Services of Tampa, Florida. Mr. Byrd brings thirty years of shipyard management experience to the firm.
The yard specializes in rapid repair services to ocean-going vessels, with steel fabrication and replacement rates of up to 11 tons per day.
With the recent addition of a 32,000 ton panamax drydock, its largest yet, International Ship Repair continues to expand its capacity for large ships. The yard was founded in 1973 by Robert Del Valle and expanded by George Lorton beginning in 1990 with the addition of the yard's first drydock. The firm now operates five floating drydocks from 750 tons to 32,000 tons displacement, more drydocks than any other facility in the state. The new drydock is the largest yet for the yard.
Recent projects at the yard include propulsion and painting work on the 280-foot dive support vessel Adams Challenge and azimuthing stern drive repairs on the ship docking module Endeavor. The yard is a past recipient of a MARAD Small Shipyard Grant Program award for the purchase of a $10 million 275-ton Manitowoc crawler crane