In an Industry First, CMA CGM Offers Guaranteed Online Rates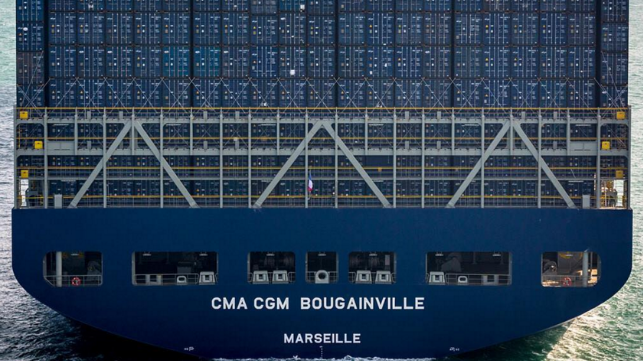 Number-four ocean carrier CMA CGM has launched what it describes as the first online rate service offering "guaranteed prices within seconds" for container shipping on major trade lanes. The quote service, which for now only covers U.S.-China routes, is hosted on the Freightos platform.
CMA CGM suggests that the tool gives customers rapid pricing in the same convenient manner they would expect for booking air travel or shopping online. The French carrier is the first line to list its services on Freightos.
"This partnership raises the bar for ourselves, and the industry, with this important step into the digital era, selling directly to shippers," said Mathieu Freidberg, CMA CGM's SVP for commercial agencies.
Freightos already offers rate estimates and booking services to the public based on quotes from freight forwarders. Other marketplace platforms also offer online booking services for dozens of major ocean carriers. The new CMA CGM product differs from pre-existing tools in that it offers instant, guaranteed prices from the ocean carrier directly to the small shipper.
Customer centricity
CMA CGM recently signed a new agreement with CEVA Logistics, which will see it acquire more shares of CEVA on the open market and sell its own $100 million logistics business to CEVA. Top CMA CGM executive Nicolas Sartini, who oversaw APL's turnaround after CMA CGM acquired it in 2016, will also join CEVA as chief operating officer.
Sartini recently said that forwarders should not interpret CMA CGM's moves into customer-facing services as a threat. "We are not going after the cargo carried by the forwarders, because the forwarders are 50 percent of our business today and we need their support. We are just answering the specific requirements of certain customers," he said, speaking at the TPM Asia conference in October.